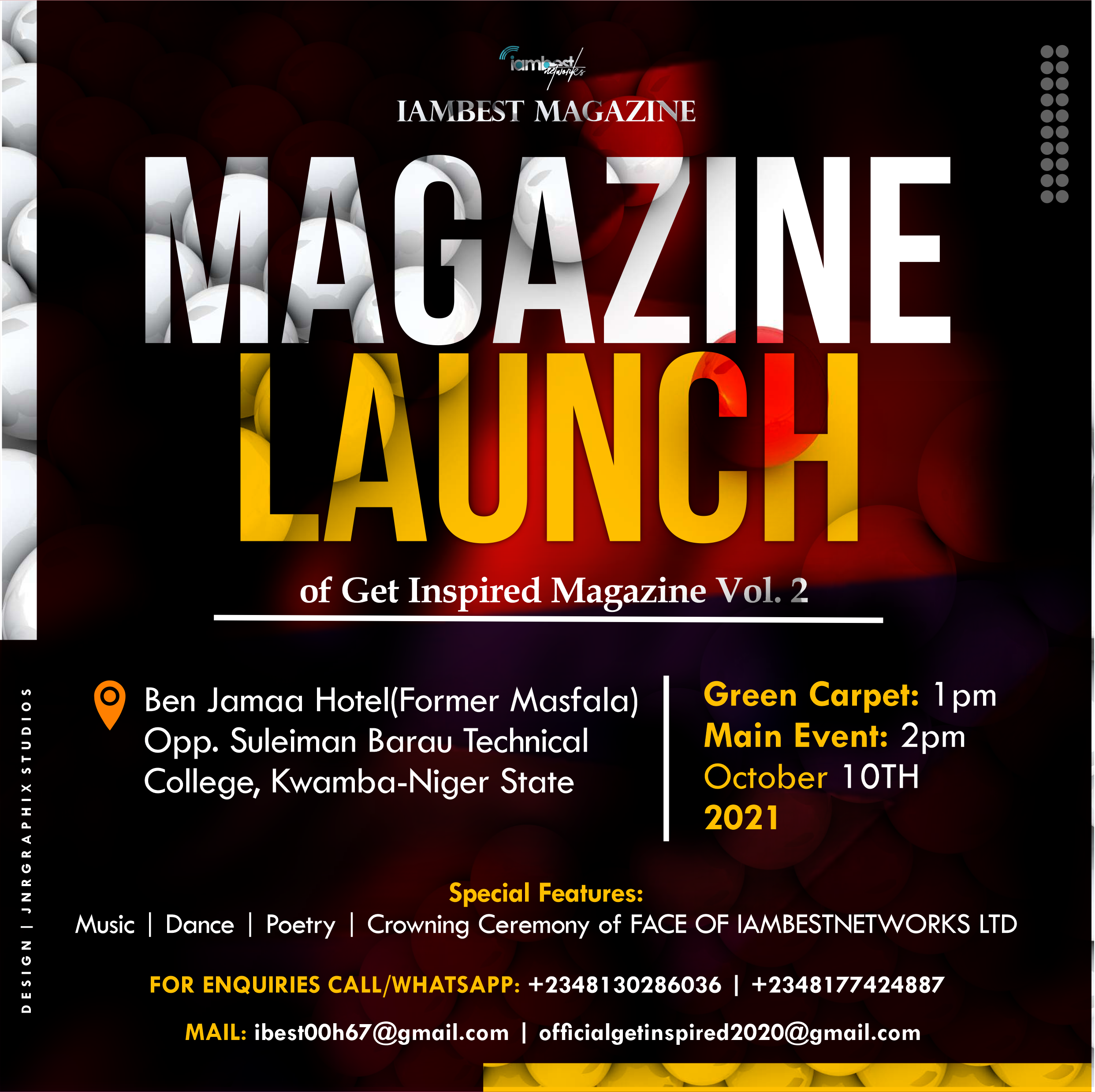 Share this
We are glad to announce to you all that the launching and unveiling of Get Inspired Magazine second edition (Vol. 2) will be on the 10th of October 2021.
Remember that the first edition (vol.1) was basically online and could not be launched physically because of covid-19. This year, it's going to be huge and massive. The launch will not just be online but offline (hard copy Magazine) at BenJamaa Hotel (former masfala) Opposite Suleiman Barau Technical college kwamba, Suleja, Niger state, Nigeria. Green Carpet will be by1pm while the main event will be by2pm.
Aside from the launching of the Magazine, other activities include: music, poetry, dance, comedy and official crowning of Face Of IAMBESTNETWORKS LTD.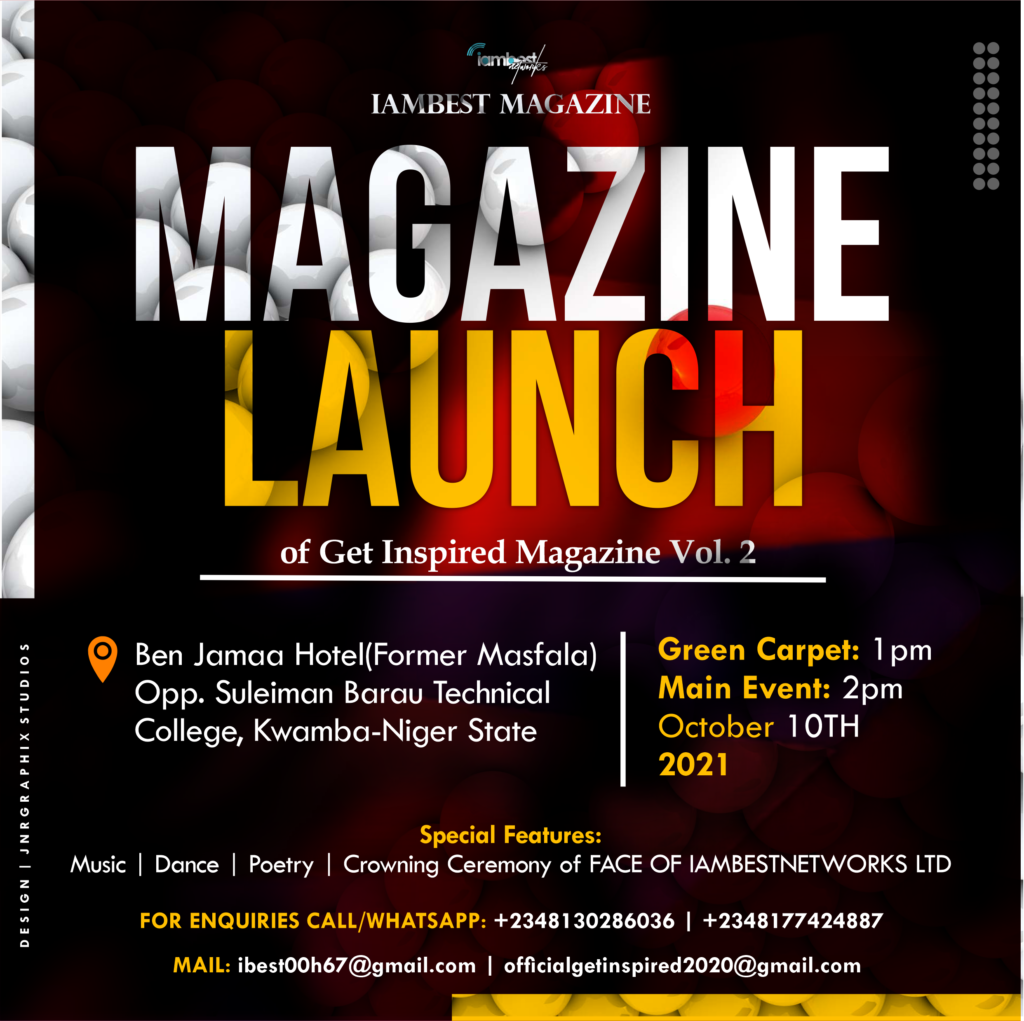 Note that this event is an open event with no tickets not entrance fee.
It's going to be a beautiful one and your presence will be appreciated.