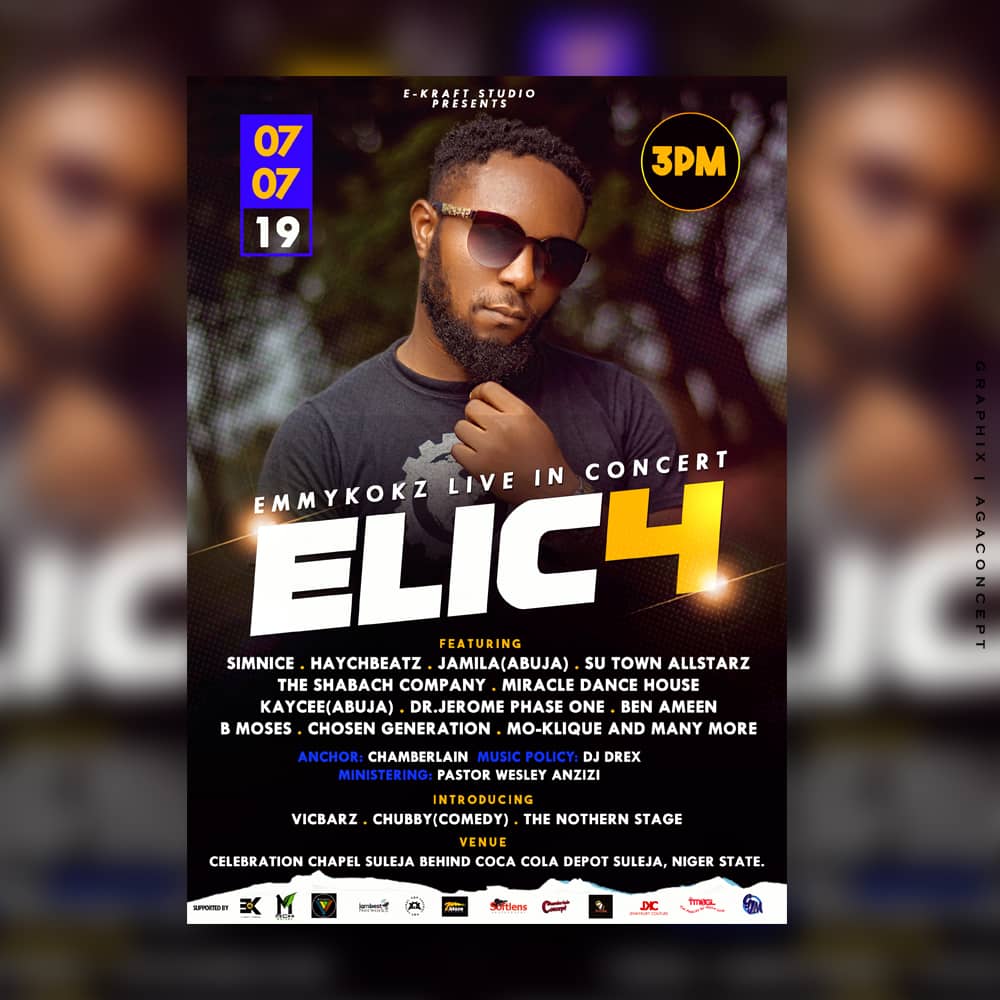 Share this
Nothing is more sizzling like the presence of God in an "ELIC-trifying" atmosphere of worship. 'Beta concert, na long preparation get am o'. It has always been back to back, but Emmykokz Live In Concert 4 will be giving you a new dimension. Encapsulating the energy in the uniqueness in its first, the fire in the second and the unity in its third, you just would not want to be told a line of all that is in store for you at ELIC4.
Wherever or in alfresco, ELIC4 is slated for The Perfect Day of 7th in July, 2017.

You would get an overdose of 'fire' from the throne of grace with acts like Simnice, Haychbeatz, Jamila, Kaycee, B-Moses, Mo-Clique, Dr. Jerome (phase 1), Su-Town-All-Starz, Chosen Generation, Celebration Church Choir and all the way from Abuja to anchor this August event will be Chamberlain. Won't it just be awesome to have DJ Drex in the building?
Have you experienced a Jesus Party ever before? Then be prompt on 3pm at Celebration Chapel in Suleja behind Coca cola Depot on 7th July in 2019. If it wasn't God on my side, may would say a lot. Let's turn up and turn in!!!
Surprises await you. Turn up to praise God!