Share this

News have it that more than 50 people are dead already and over 2,500 people have been injured after a very massive explosion erupted in the Beirut port area, damaging buildings and vehicles and other properties in Lebanon.
Hamad Hassan, the Lebanon's health minister said that the figures were "preliminary estimates," and that the blasts had caused a 'very high number of injuries' and "It is a disaster in every sense of the word," he said this in an interview with news men while visiting a hospital in the Lebanese capital.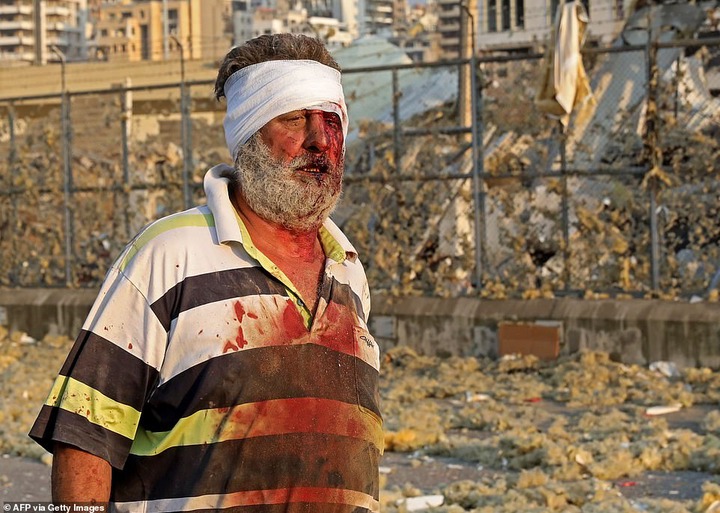 Reports have it that the explosion happened at around 6pm local time at the city's port, where warehouses are believed to contain explosive materials.
On social media, a very sad footage was posted showing smoke billowing from a building in the port area before an enormous fireball explodes into the sky, sending a vast shockwave across the city that was heard and felt as far away as Cyprus – more than 200km (180 miles) away.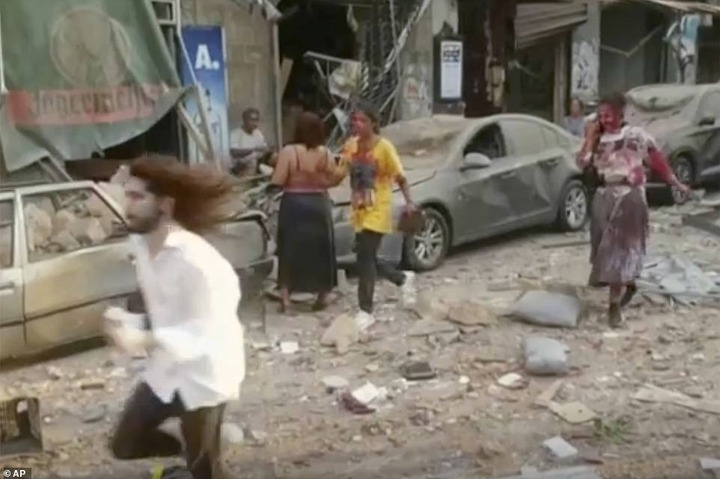 It's also recorded that the afternoon explosion destroyed several vehicles and buildings including the house of former PM Saad Hariri, who has been confirmed safe his party.
Beirut's Hotel Dieu Hospital is said to have admitted more than 500 wounded patients and no longer receiving more, while Lebanon's Red Cross confirmed many others were still trapped in their homes.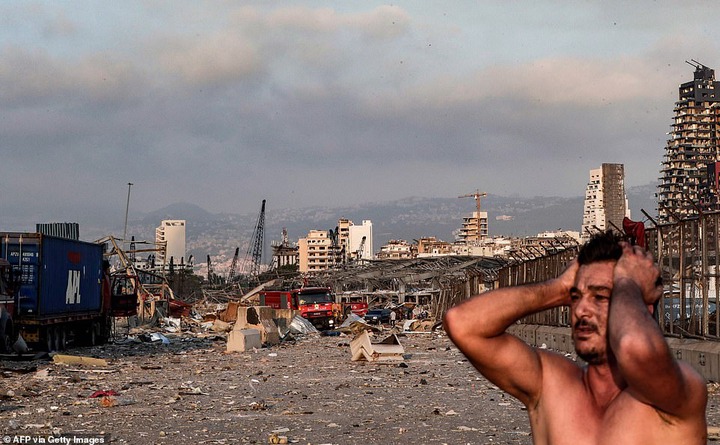 General Security chief Abbas Ibrahim said: 'It appears that there is a warehouse containing material that was confiscated years ago, and it appears that it was highly explosive material.'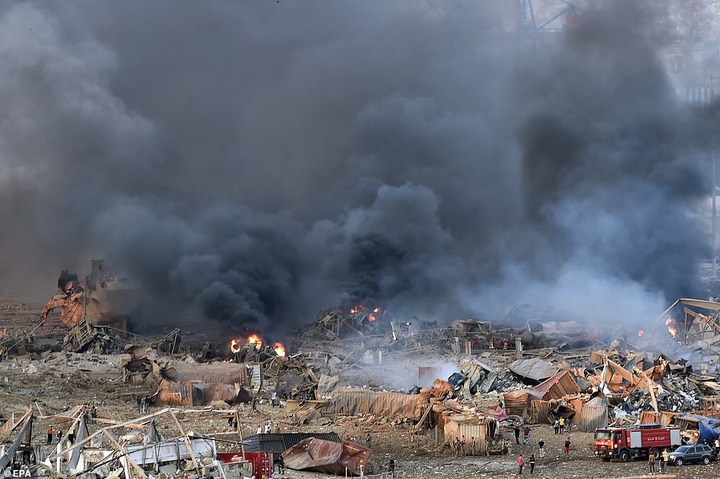 Prime Minister Hasan Diab has declared Wednesday, August 5, a day of mourning, and President Michel Aoun called for 'urgent' defence council talks.
In other news, Israel has denied any involvement amid escalating tensions with the militant group Hezbollah along the country's southern border.
See photos below.