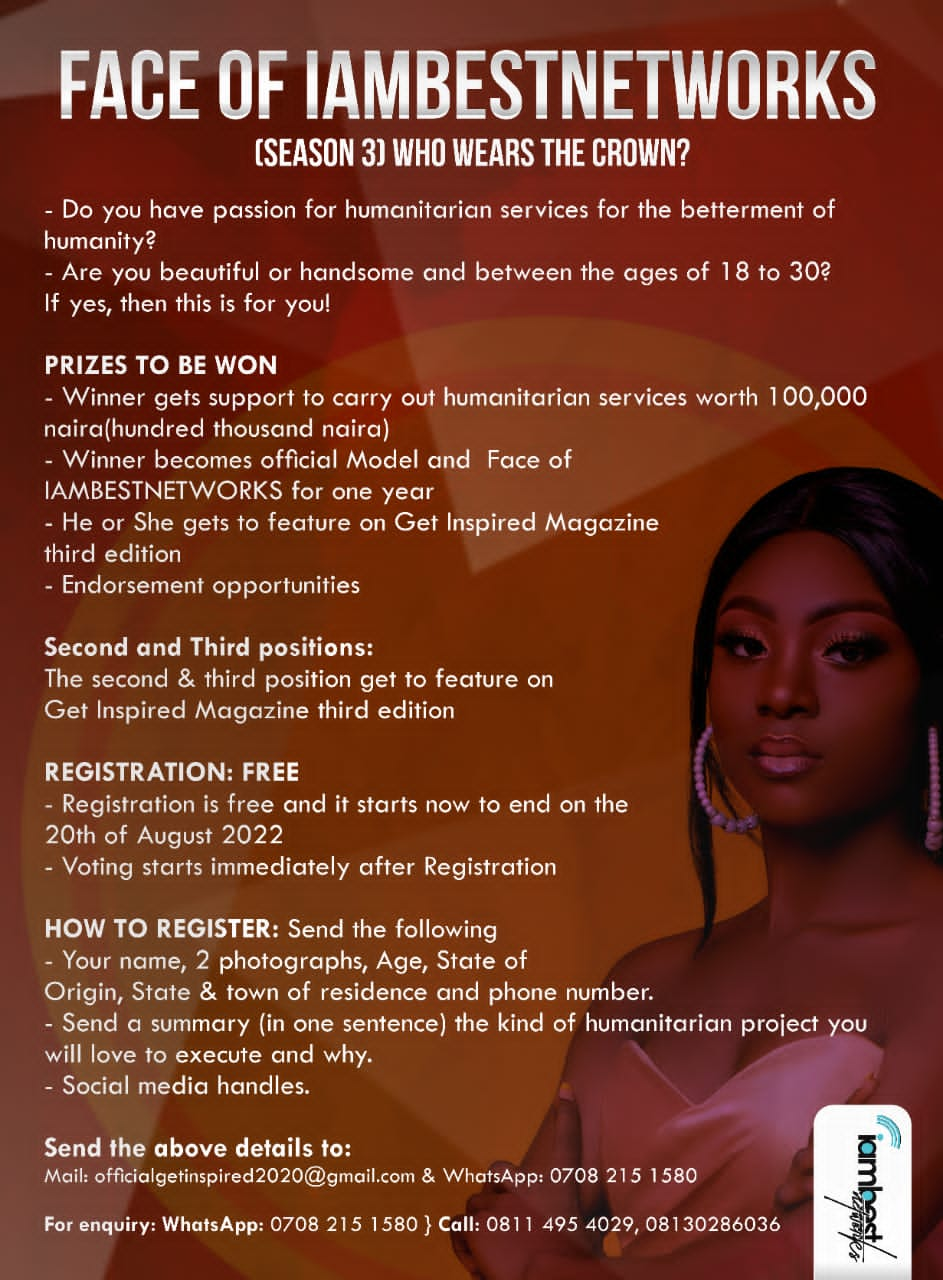 Share this
Face of IAMBESTNETWORKS
Season 3
Who wears the crown?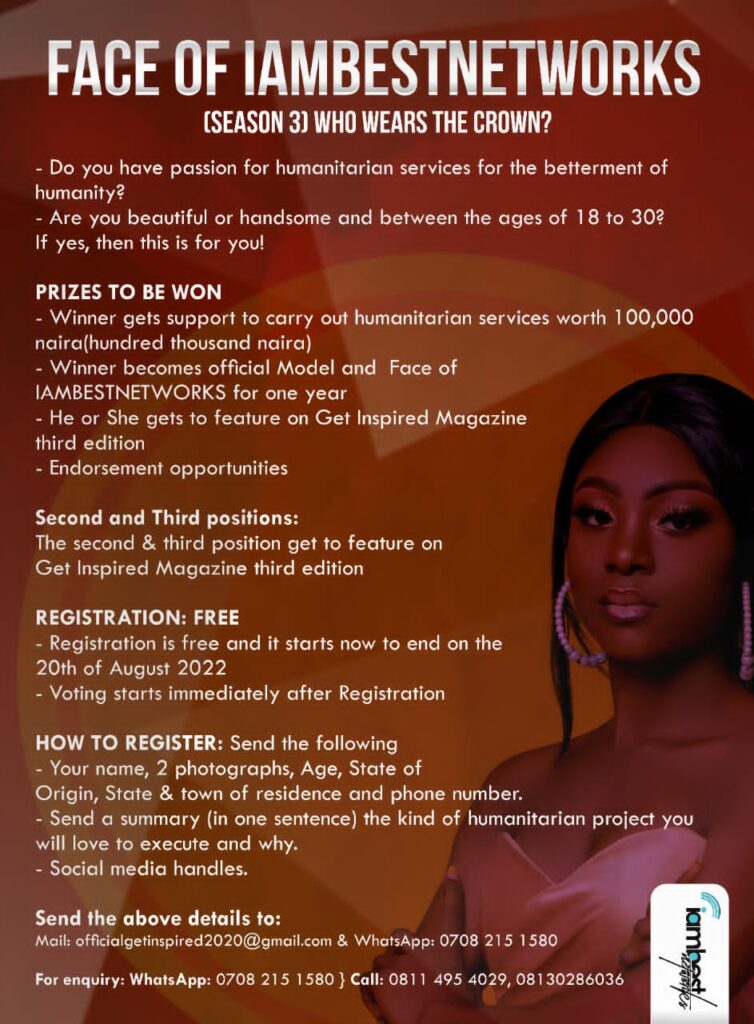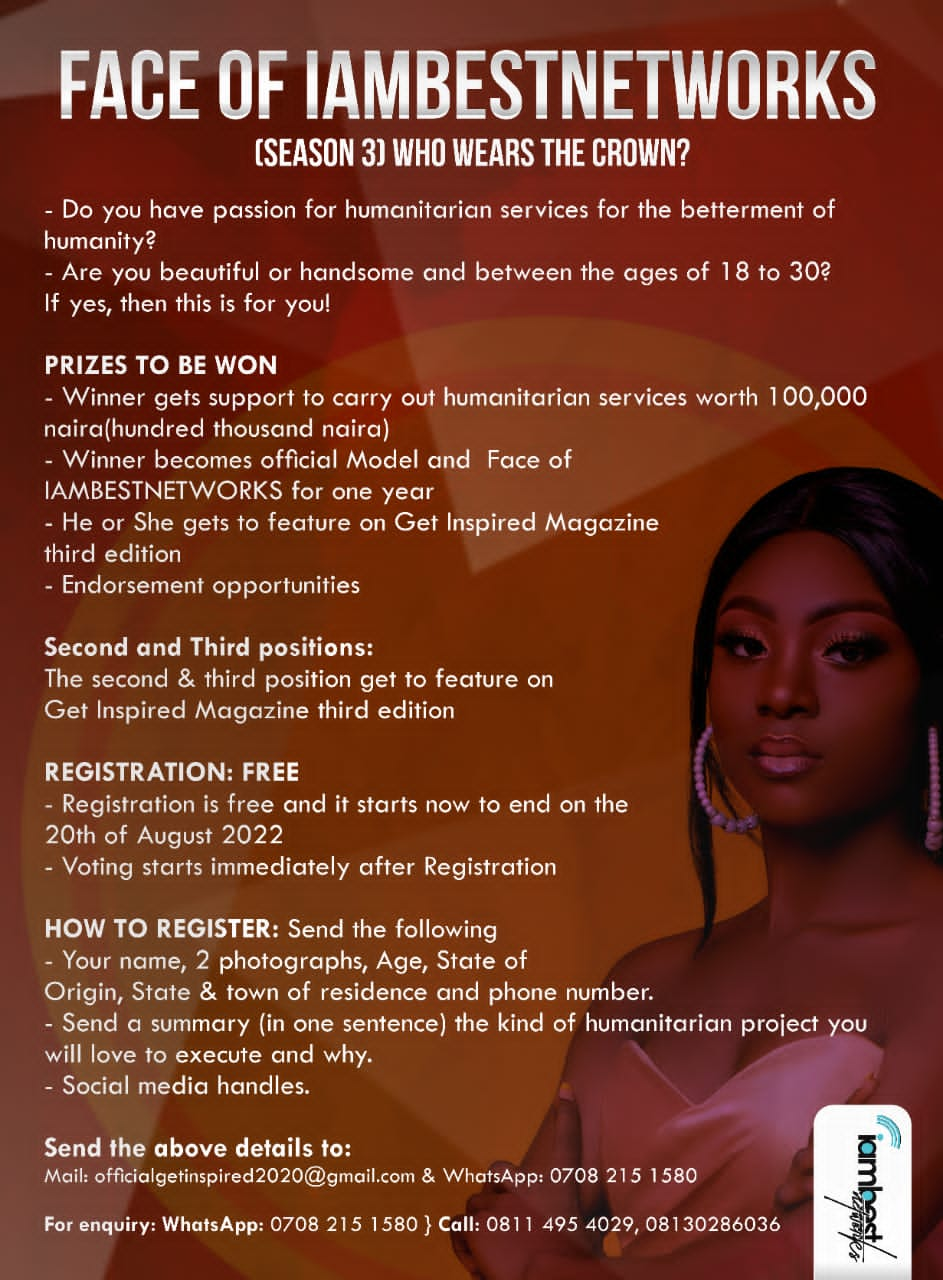 Do you have passion for humanitarian services for the betterment of humanity?
Are you beautiful or handsome and between the ages of 18 to 30?
If yes, then this is for you!
PRIZES TO BE WON
Winner gets support to carry out humanitarian services worth 100,000 naira(hundred thousand naira)
Winner becomes official Model and Face of IAMBESTNETWORKS for one year
He or She gets to feature on Get Inspired Magazine third edition
Endorsement opportunities
Second and Third positions:
The second & third position get to feature on Get Inspired Magazine third edition
REGISTRATION: FREE
Registration is free and it starts now to end on the 20th of August 2022
Voting starts immediately after Registration
HOW TO REGISTER: Send the following
Your name, 2 photographs, Age, State of Origin, State & town of residence and phone number.
Send a summary (in one sentence) the kind of humanitarian project you will love to execute and why.
Social media handles.
Send the above details to:
Mail: [email protected]
& WhatsApp: 0708 215 1580
For enquiry: WhatsApp: 0708 215 1580
Call: 0811 495 4029, 08130286036