Share this
Family Education and Development (FED) Operation R.S.B.S( Recycle, Safe and Be Safe) – Read the official press statement.
Good Day esteemed FEDite and FEDitarian🤭.
Our FEDartFEST is fast approaching and we bring thrilling news to all FEDites in and around Suleja.
The FED administration presents FED Operation Recycle, Safe and Be Safe (R.S.B.S).
We would be embarking on an endurance trek and also keeping our environs clean, theresaving others and keeping ourselves safe.
Come along with your gloves, a face mask, and sanitizers (not compulsory but necessary). Do not forget your bottle of water, eat light, wear light clothes and easy footwear, palms preferably, no heels, no tight shoes and tight sneakers, just something comfy and smart.
We would be picking up plastics/Cans on the street of SULEJA.
To help save our Earth! And educate others on preserving the Green land
That sounds odd right 🌚🌚 but if FED isn't unique then what are we ?.
See flyer for DATE, TIME and MEETING POINT!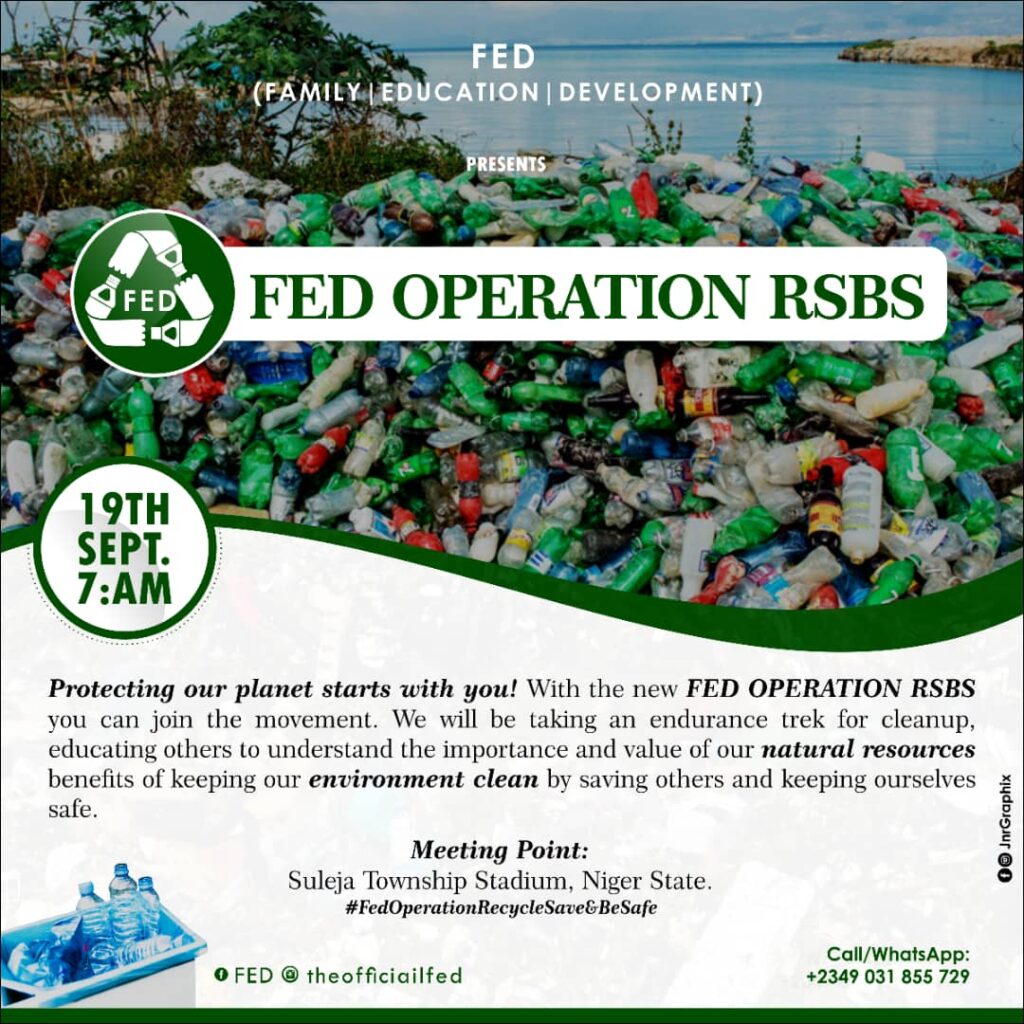 FED loves you😊.
God bless you.
Signed
Elisha C. G. JNR (Mayor)
Founder, FED