Share this
The year is starting and a new term for both primary and secondary school is starting. There are lots of children who can't afford school while there are others who may manage to go to school but can't afford school writing materials.
This is life!
If you are are able to read this, then it means you have or you were privileged to have access to education.
How about those children who can not???
This is all a joint responsibility for us all to help these less privileged children who find it difficult going to school.
Let's "Get The Child Back To School" and also "Pad A Girl"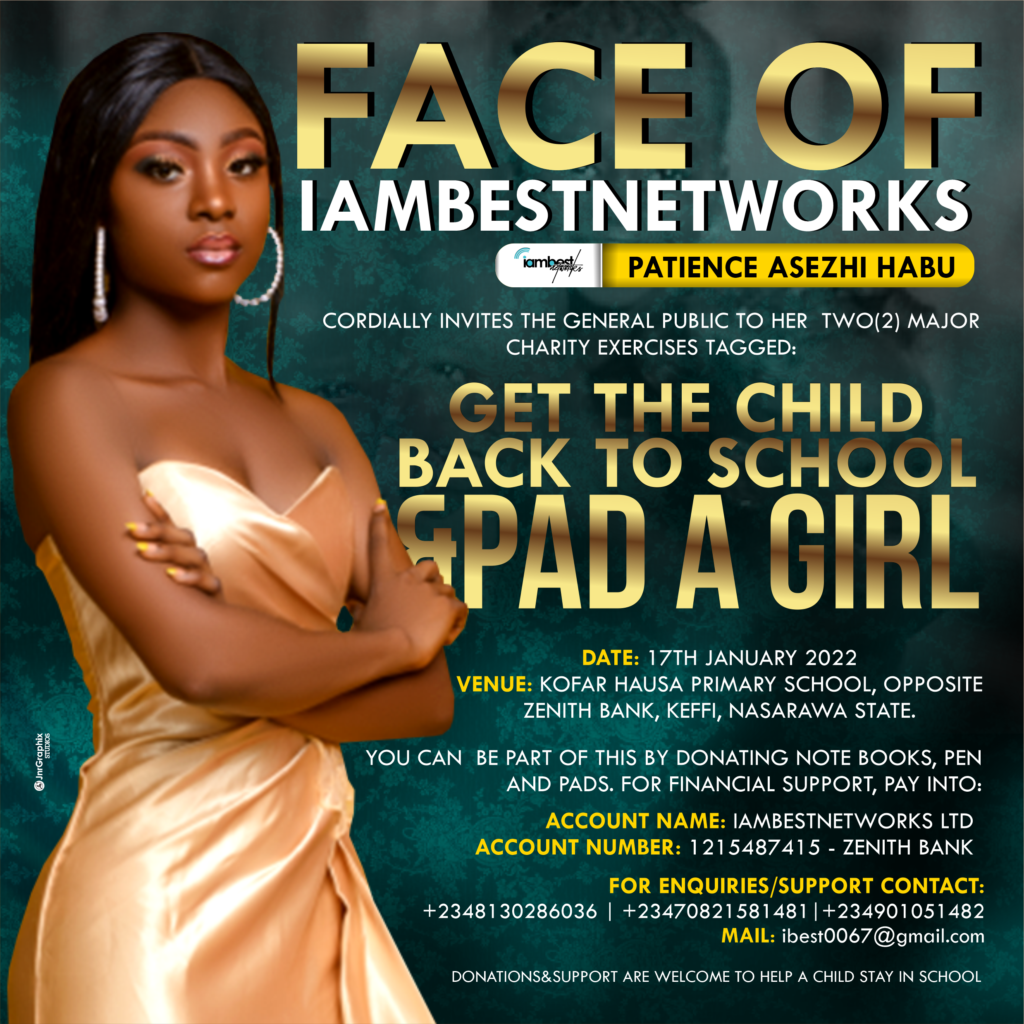 This program is put together Patience Ashezi Habu the Face of IAMBESTNETWORKS.
It is scheduled for 17th January 2022…
This selfless charity program is open for all. Its purpose is not to take self glory but to help humanity providing writing materials (books and pens) and also sanitary Pads for the girl child.
Venue: Kofar Hausa primary school, opposite zenith bank, keffi, Nasarawa state.
Don't say the location is not at your place and so it doesn't concern you. By helping these children in Kofar Hausa primary school Keffi, you might be helping your helper or your children's future helper. Who knows???‍♂️
For financial support, pay in to
IAMBESTNETWORKS LTD
1215487415
Zenith Bank
Enquiries/Support contact: +2348130286036
+2347082151580
+2349010581481
Mail: [email protected]
Donations & support are welcome to help a child stay in school & pad a girl