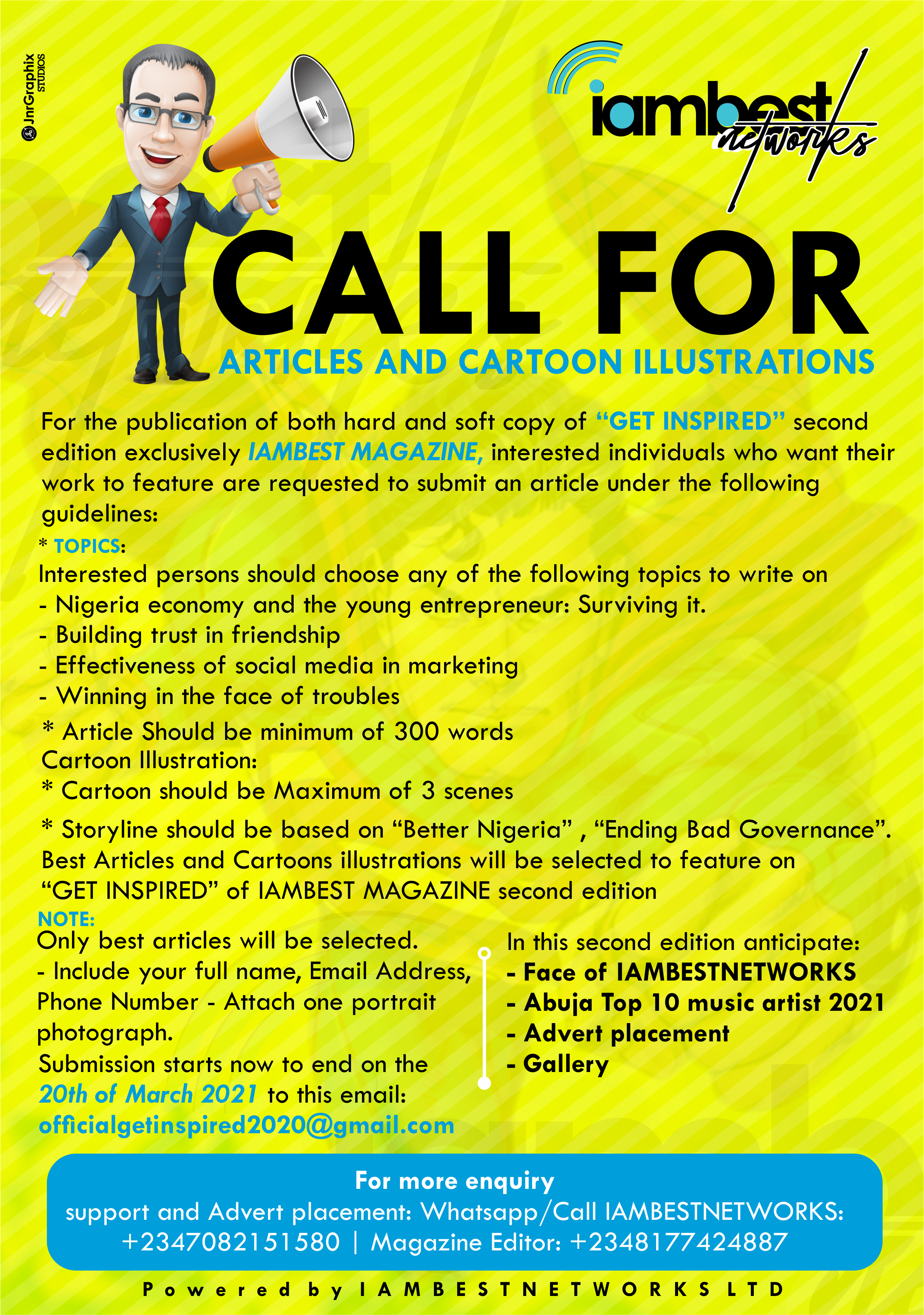 Share this
For the publication of both hard and soft copy of "GET INSPIRED" second edition exclusively IAMBEST MAGAZINE, interested individuals who want their work to feature are requested to submit an article under the following guidelines: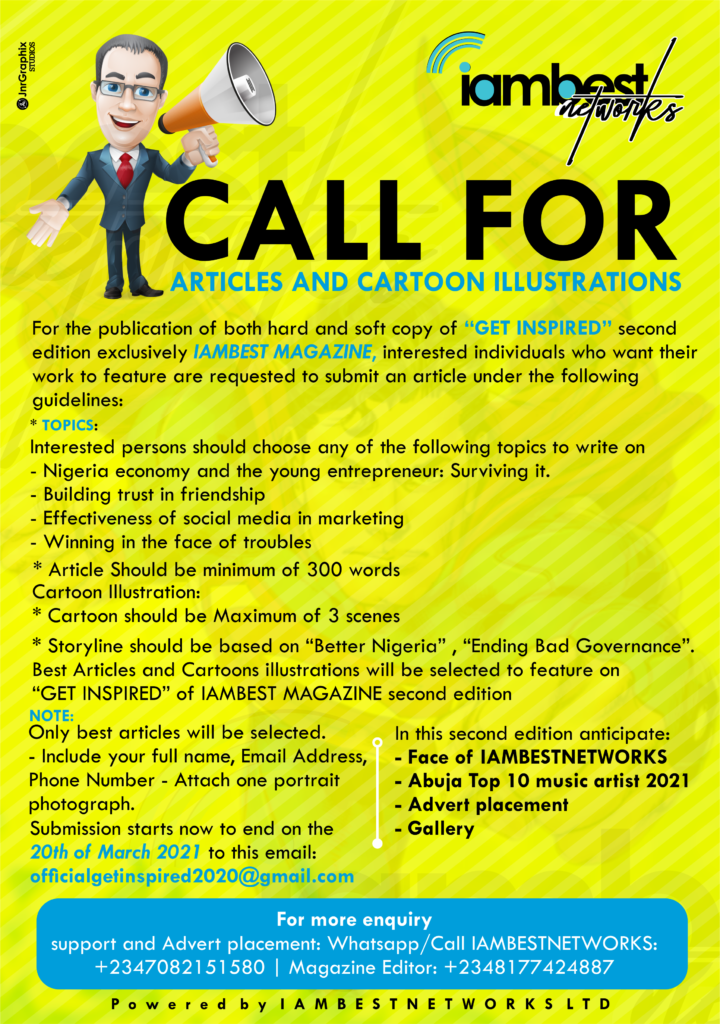 Topics
Interested persons should choose any of the following topics to write on
Nigerian economy and the young entrepreneur; Surviving it.
Building trust in friendship
Effectiveness of social media in marketing
Winning in the face of troubles
Article should be minimum of 300 words
Cartoon Illustration:
*Cartoon should be Maximum of 3 scenes
Storyline should be base on " Better Nigeria" , " Ending Bad Governance".
Best articles and Cartoon illustrations will be selected to feature on "GET INSPIRED" of IAMBEST MAGAZINE second edition.
Note: Only best articles will be selected . – include your full name, email address, phone number and contact address. – Attach one portrait photograph,
Submission starts now to end on the 20th of March 2021
Submit to this emai: [email protected]
For more enquiry: WhatsApp/Call IAMBESTNETWORKS: +2347082151580 or
Magazine Editor: +2348177424887