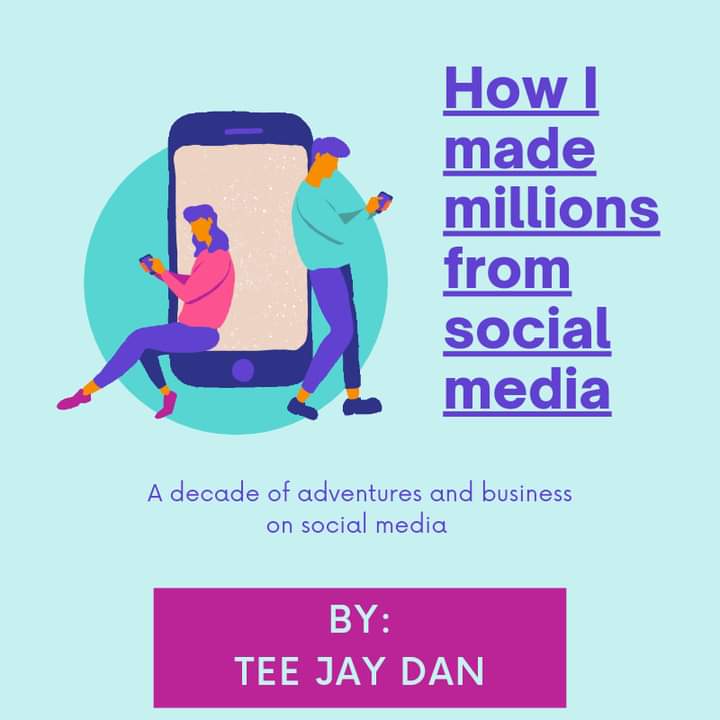 Share this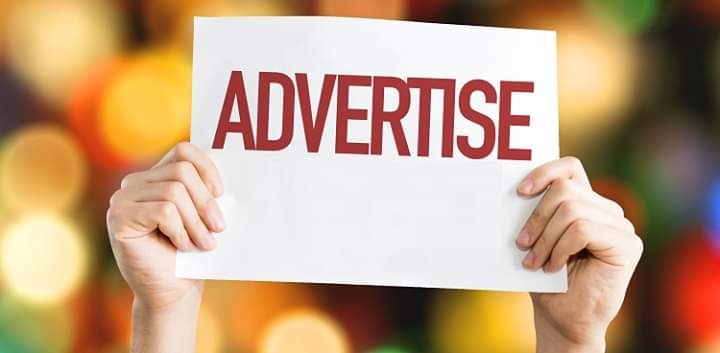 Tee Jay Dan who is a media expert, publisher, film maker, ideator and a business guru explained via his Facebook handle on the 3rd of January 2021 explained how he made millions on the social media platform. He further stated how one can get good networking especially as young entrepreneurs via Facebook platform. It's a must read, enjoy: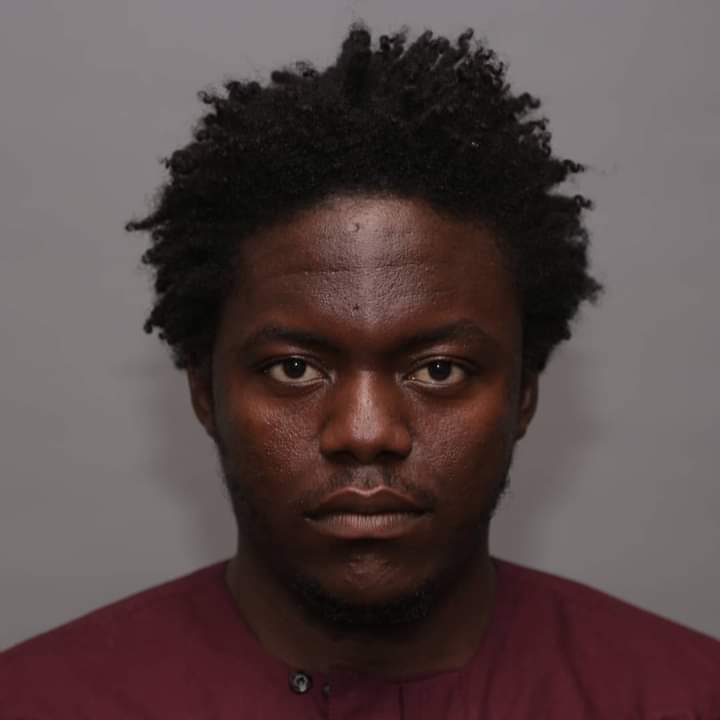 Introduction
Last year made it a decade since I started using Facebook. In those 10 years, I made and lost friends, got into fights, met three out of the four women I dated as an adult, and above all, made money. Lots of it. I am talking millions of naira here. Some close friends know my story but I have never told it myself, and not in this manner.
I am sharing this story to inspire and congregate like-minded people, my badass tribe of platform builders, incurable optimists so that we can know ourselves and use ourselves to advance our individual and collective ministries (if such a thing exists).
The Beginning
I learned that I too could sign up and be on Facebook in 2009 when I received an email that my friend Theotanko Chigudu had invited me to sign up. I called him to ask why he invited me and he said that he too was invited someone and he was trying to get a hang of the thing. I asked him to figure it out and let me know if it was worth it. A few weeks passed and the time we met he'd abandoned the platform. But the name stuck and I'll keep seeing something about it every time I went for my all-night browsing at the Golden Gate hotel in Wise, the cathedral.
In 2010 I had a brief training stint with the New York Film Academy where I met students who talked about Facebook now and then. I asked Bura-Bari Nwilo if he uses Facebook, he said that he had an account which he barely used. So, I killed the idea of joining because I usually avoid anything the crowd love. About a month later I finally joined after I found out that Nwankpa Kels, the babe I was trying to land was on Facebook. So, na woman carry me enter this area in the first place. And na woman teach me say you fit run legit business from here. Kels and I connected and we'd chat away our days and deep into the night, at first talking about our dreams for the movie industry and later drift into relationship matter.
You see, Kels was in PH then while I was in Abuja. I was broke as a church rat and struggling to break into the media business whereas she was trying to enter into real estate, having realized that passion for film was not going to give her cash. For a year or two, I kept telling her how much I loved and wanted her. She'd listen and blush and send some sweet voice notes about how she believes in me and knows that I'll grow up to become successful, bladybladybla, and completely ignored my toasting. I'd ask my aunt for money then use the same to buy recharge cards to call my dear Kels. Why a broke ass like me was looking for a woman is something that I still do not understand. Soon we moved to BBM and babe had me marketing landed properties to my PortHarcourt and Abuja friends who were as broke as I was until they got angry and started blocking me for asking them to buy multi-million naira houses in Maitama when they were hustling for 5k so they could subscribe and send airtime to their chicks. It was through her that I knew that people marketed stuff on social media.
Between 2010 and 2012 I only used Facebook to fight people and follow two women: Kels and Godiya Dangana whom I referred to back then as G. After I moved on from Kels (she was always talking about selling or buying houses when all I wanted was some love), G got on my radar. Although nothing became of it too, we had such a lovely and 'romantic' time. We'll chat all day and talk most nights. Kels is still in real estate (and other businesses) whereas G has transitioned into fashion design and they both command considerable influence among their networks. Back then, G was marketing her music to fans online and I was helping her do the same. So one night while we were talking she asked me a question that made me feel stupid but also woke me up to the opportunities in front of me that I'd been ignoring. She said something in the line of "why are you not talking about your book on Facebook?" That was all. That was what woke me up and began the journey that's brought me here today.
A little backstory: in 2009 I published my first book, a novel titled The Regrets. And I sold two manuscripts. My book got a letter of recommendation from the Education Resource Center in Abuja and we sold off all 3k copies across secondary schools in the FCT, Niger, and Kogi states. But you see, The Regrets was written in 2003, after writing Junior WAEC. I still have two Ghana Must Go bags filled with exercise books containing stories that I grew up writing. My primary school mates will testify to how many times I got punished for changing the language teachers used in dictating notes for us (especially in Primary 5). Even when they wrote the notes themselves on the board, I always changed the language to suit me. By the time I was ready for final Secondary School exams, I had a couple of manuscripts everywhere. One day, on one of those many occasions, when I represented my school in mathematics competitions or some regional/interstate debates, I picked a fight with students of El-Amin International over a snide comment that they made about my school mates. After the fight, one of the girls and I became friends. We started exchanging letters and she kept saying that I was a beautiful writer, so I sent her one of the stories I'd written in an 80leaves exercise book which was supposed to be for Geography class. She read it and gave it to her aunt who gave it to her cousin who happened to own a printing press and was a lover of books. That was what led to my selling two manuscripts and how I randomly selected The Regrets for publication. But the time that I joined Facebook, I no longer wanted to be associated with the book so I resisted all efforts to get me to reprint. I have always fiercely guarded my brand even when I didn't know a thing about branding. After my talk with G that night, I started thinking about what I too could sell on Facebook.

 Making Money on Facebook
Towards the end of our course in 2010, Emem Isong and Dele Momodu came to talk to us and scout for possible talents to recruit. Emem came into my class accompanied Stephanie Okereke. I was one of the five people who were to meet with her after the general class session. I do not remember what led to it, but I remember telling Emem that even for a million naira I was not going to sell my script. I said that Nigerian screenwriters were grossly underpaid so I'd rather raise the money to produce my scripts myself. She, Stephanie, and our lecturers looked at me as though I was a ghost ??? Poor, hotheaded me, if only I knew better!
By 2012 sha, I started taking writing gigs for 20k and 50k as a screenwriter. So after my talk with G, I sent Emem Isong a text message with a script idea that I had. She responded immediately and asked me to write it. Once I got her okay, I posted on Facebook that I was writing a script for the almighty Emem Isong. That post got me talking with a few people and two weeks later I was Head Writer at Zenith Film Institute where I worked with Paul Gold until I left later to do some work for the Niger State government. It was at this point that I started marketing myself and completely changed the kind of people I connected with or related to here. Although it was an entirely different person who eventually picked up the script, posting about writing for Emem helped me. Between 2012 to 2013, I went from helping Facebook crushes sell houses and CDs to selling scripts, directing a talk show for and a national TV, and contributing writing that became part of speeches for a Governor. All the connections came from here. I started my first film company, Topnotch Films, at about the same time. During my short gig with an agency in Minna, some people would mock me and say that I was only a loudmouth on Facebook with nothing to show for it. Ask Paul Liam, I used to tell him that shamelessly marketing myself was paying me even though those people weren't seeing the result yet. My relationship with people like Ahmed Maiwada took its deep roots around the same time too. I got a writing contract from him and he paid me the full sum in advance. Ah, that encouraged me further to keep doing whatever I was doing. Someday, I shall write about how Maiwada's personality and lifestyle encouraged me to make more money. He's become one of the solid people in my life.
Anyway, fast forward to 2015 – with a rising number of clients, mostly via referral on Facebook – I decided to look for key and long-term opportunities or problems to solve. That was when I noticed that the history of the Association of Nigerian Authors didn't have a media company on retainer. So I set out to show them what I could do so that I could use that to negotiate a deal. I sponsored myself to Kaduna for that year's annual convention. My big brother, Richard Ali secured accommodation for me as a member of the press and that saved me money. By the way, I met Richard here too and I shall also write about how he supported me someday. Continuing, at the end of the convention, I had created images and videos for the association, for free. It was the first time in about 30years that the association's convention would be documented. So when I pitched the idea of a documentary project, it was not a hard sell. One day, I was drinking zhepo when Denja Abdullahi dropped me a message on Facebook and that little chat turned into a 6million naira deal for our company.
I adopted the same strategy with other organizations and June of 2016, we had recorded over 10million naira in contracts.
It was here too that I saw a vacuum that my other company, Praxis Magazine Online is trying to fill today. That's a talk for another day. All I can say now is that from the Managing Editor Laura Laura M Kaminski to every single member of the Praxis Team, I met everyone online, here on Facebook.
Now, back in 2012, Samson Alli sent a DM to say that he wanted a scriptwriter for a campaign he wanted to run for Doritos in the U.S. After a few conversations, I wrote and delivered the script. Then he came again wanting a script for a short film, again I delivered. Then we kept talking about the film business. I also started blogging about film and creating enemies for myself, because I was brutal (and sometimes wrong) with my opinions. By 2013, Samson and I started talking about merging our companies into one. The idea for Box Office Studios was born. Samson and I started doing business long before we finally. Today, that stranger on Facebook is my brother and before I took ill, we'd invested over 20million naira in a new venture.
The more money I made, the more money I want to continue making. Once I tasted the freedom that comes with having money, I never turned back. Unfortunately, my money-making journey had always been punctuated ill-health which had always forced me back to ground zero to start all over. Every time. Well, except this last time when I didn't lose everything.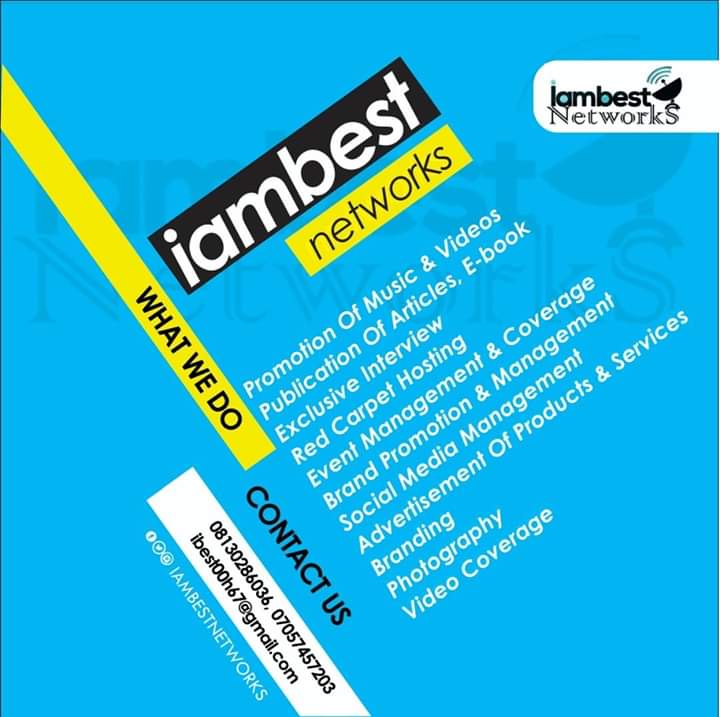 The End
I need to stop here for now, but not before I share some factors that made my exploits here very possible:
1 – Build Valuable Network: I have very few friends yet over the years I have built a very rich network made up of acquaintances, repeat customers, and people with a shared interest. Your network will determine whether you'll climb up in life or plunge, and how fast. For instance, every time I open my Facebook there is something new to learn or an opportunity to shoot for. Such is how valuable my social network is.
2 – Avoid cliques: belonging to Facebook cliques where they only share gossips and maybe pay 3k to write subs is a waste of social capital. I have never understood why anyone would fight off potential partners and future monies jumping on every baseless drama just for the adrenaline rush or what? Adults doing what I did some 5years ago ? I also know that we do not have to be friends to make money together. Once there's mutual respect and trust, I am good.
3 – Build relationships beyond money: when Denja and I had our last meeting to finalize the ANA project, he kept pleading with me not to charge them too much. So we negotiated and stopped at 10million naira. He told me how much money the association had and went on to explain how he had some programs to run but money was tight. I went home and thought about it then concluded that it will benefit me more to build a solid relationship with the man and the organization instead of focusing on the money alone. So I prepared a budget for 6million naira then asked him to add the remaining 4million to the budget for other expenses. All I asked for was to be the first to be contacted for future gigs. Of course, Denja has been very supportive ever since. By strategically leaving 4million naira on the table, I gained a brand ambassador in a high place and a lot more.
I say this here with my chest that 7 out of 10 of those with whom I have done business have only good things to say about me. Also, nobody spends time with me and remains the same. It is not possible. I increase everything that I touch and my ambition rubs off on people that I work with, so they always move on to do greater things. And I have never taken credit for the hard work of others. Be it a paid or volunteer position, I give due credit to everyone for their work.
4 – Burn some bridges: there are people that you should not and cannot be friends with. Some connections do turn toxic, no matter how useful they once were. Cut off, chop-chop, and keep it moving.
5 – Build and protect your brand. My brand is ambition. When people who know me talk about me, they talk about my ambitions. And when they hear any talk about ambition, they think about me. They also know that as much as I love money, money does not influence me or sway my life principles. They know that although I am generally supportive and friendly, I have no trouble switching into destructive mode if shove gets to push.
6 – Market Shamelessly: the wise ones say that na person wey open mouth dey chop. Just be capable of delivering.
7 – Please have a lawyer(s): do not sign contracts mindlessly. As your business grows, you may wish to have a lawyer or a law firm on retainer. I assure you, assholes and corporate vultures will tempt you. You best be ready for war.
Like Joy Isi Bewaji has been saying, just have value. People will find you. And you go chop better money. I have moved numbers here. I am going to move more figures this year while some internet warriors continue to bait me for my attention.
I am happy to have spent 11months of 2020 fixing my health. Now that I am well and active again, please bring more businesses my way. Put that money on this table right here and let's make more with it.
GOOD MONEY to you all. Selah.