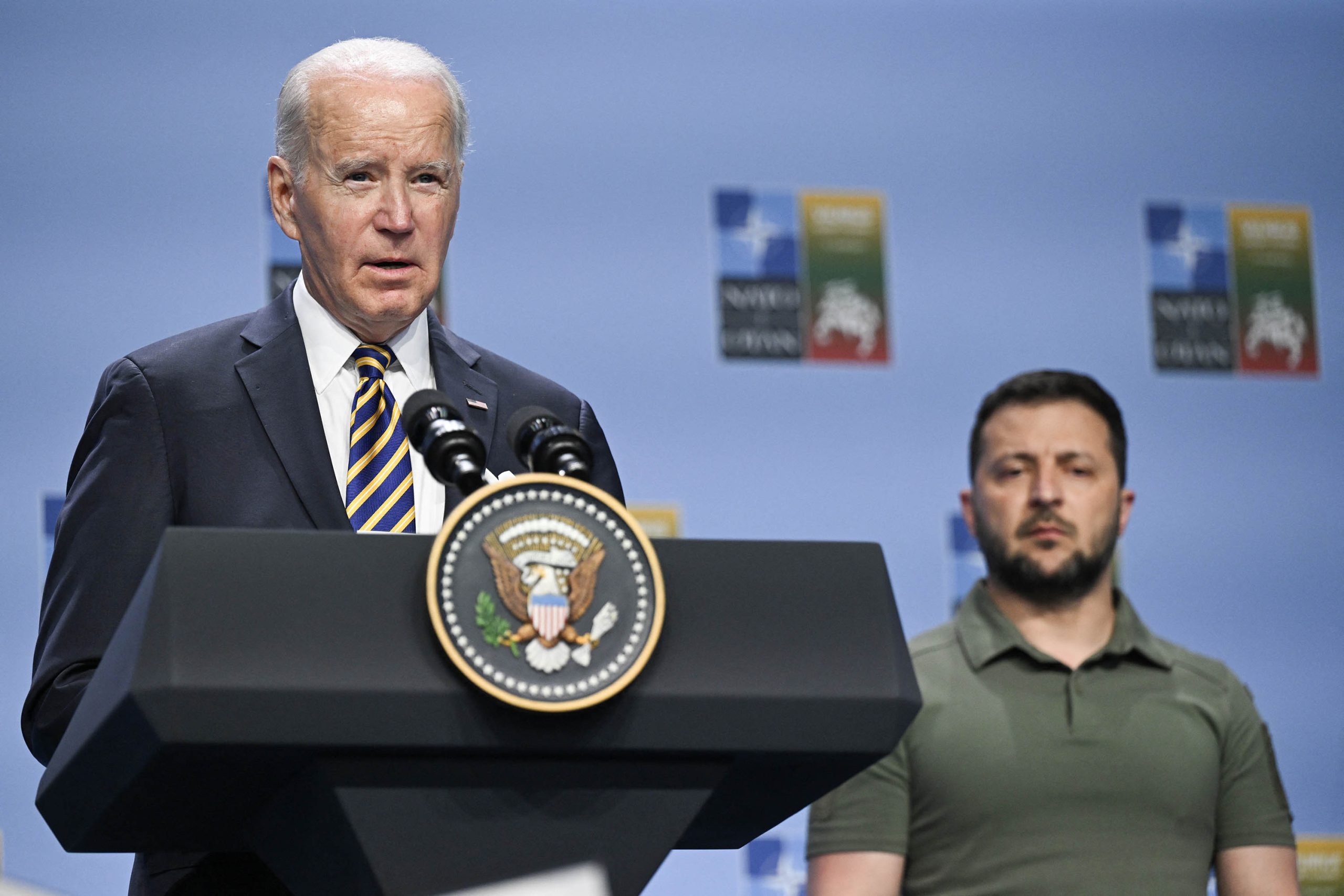 Share this

U.S. President Joe Biden said that he looks forward to Ukraine's entry into the alliance.
He said this during a meeting with Ukrainian President Volodymyr Zelensky at the Vilnius summit on July 12.

"I look forward to… having the meeting, celebrating your official, official membership in NATO," Biden said.

The two leaders met for bilateral talks during the NATO summit where Ukraine's partners pledged to ramp up their support and provided new security commitments. Kyiv has not received its much-desired NATO membership invite, however.
Biden said he understands Zelensky's frustration but assured him of continued U.S. support.

"I hope you all got a sense today from all my colleagues how much public support you have. It's real and I hope we finally have put to bed the notion about whether or not Ukraine is welcome in NATO. It's going to happen," Biden said at the meeting.

 

"We're all moving in the right direction. I think it's just a matter of getting bythe next few months," he added.

At the summit, NATO adopted a three-part package to bring Ukraine closer to the Alliance, and dropped the need for the Membership Action Plan (MAP), but stopped short of a full invitation.

NATO Secretary-General Jens Stoltenberg said that Ukraine will be able to join once "allies agree, and conditions are met."

NATO was formed as a transatlantic military alliance after the cold war to prevent the Soviet Union from ever attacking the West.