Share this
India on Thursday January 30, announced its first case of the deadly coronavirus.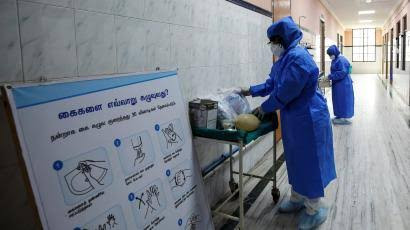 The country's health ministry said the patient who is a student of the Wuhan University, is stable and in isolation at a hospital in Kerala.
Kerala Health Minister, KK Shailaja has already called a meeting with health secretary and other officials from the Directorate of Health Services to take stock of the situation.
The statement read;
"One positive case of Novel Coronavirus — a student studying in Wuhan University — has been reported from Kerala. The patient is being kept in isolation in a hospital.

"The patient is stable and is being closely monitored. Even before the first confirmed case we were doing our best to ensure diagnosis and then to treat it if any positive cases of Coronavirus arise."
The 2019-novel coronavirus (2019-nCoV) epidemic which health workers around the world are working tirelessly to find a cure to, started in China's Wuhan city early December last year and has so far claimed more than 170 lives.