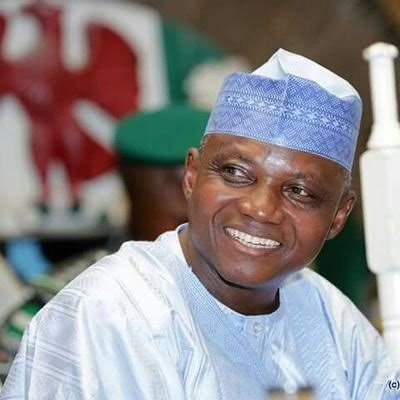 Share this
The Senior Special Assistant to the President on Media and Publicity, Garba Shehu, has said that the abduction of the District Head of daura Musa Uba, who is also the husband to President Buhari's niece, Hajiya Bilki, shows that security agencies are not giving any town preferential treatment.
Garba said this when he appeared on AIT today Monday, May 6th.
When asked to speak on the increasing rate of banditry as evidenced the abduction of the head of the President's township which happened on May 1st, Shehu said,
"Well, that has happened but I think that brings the message home that it is a national problem and that because the President comes from Daura, that is not to say there cannot be crime in Daura or Daura will be specially treated. The army said two days ago that there are clear pointers that these problems are beyond criminality."
Shehu, however, scored the Buhari administration 98 per cent in the fight against insurgency.
"If you ask me about the biggest security (challenge) we met on the ground, it is Boko Haram terrorism and I will score this administration 98 per cent coming this far because Boko Haram is now confined to the fringes of Lake Chad. As a matter of fact, they jump in and out and mainly occupy communities that have not been re-occupied their owner" he said