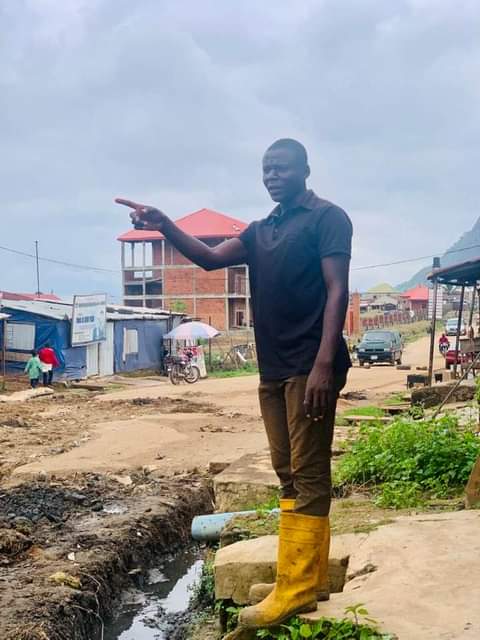 Share this
The newly sworn in Councilor in kubwa Abuja, Adamu Shekwonya Maitama has began delivering his promises as he is seen in cleaning drainages around Kubwa. This was shared byhis close ally and friend Tee Jay Dan on his social media page.
Read his post below:
When our brother Adamu Shekwonya Maitama was campaigning for the position of Councilor Kubwa ward, one of his promises was that he would clean up the town.
Immediately he won and was sworn in, we the youths of Maitama threw our weight around him and got to work. For some months now we dedicate Saturdays for cleaning up Kubwa, starting with the dirtiest parts. Today, we filled up the deepest potholes around Kukwaba and the NYSC camp site. We also cleaned some blocked gutters along the Kukwaba market and Channel 8 area.
Our councillor is delivering on his promises and the Gbagyi Youths Development Association of Maitama (GYDAM) is solidly behind him. Babajolly Ngbako is the leader of GYDAM.
We've been here since 6AM and have contributed money to buy trips of sand to fill up the potholes. I am proud of the youths of Maitama District. We're united and socially responsible.