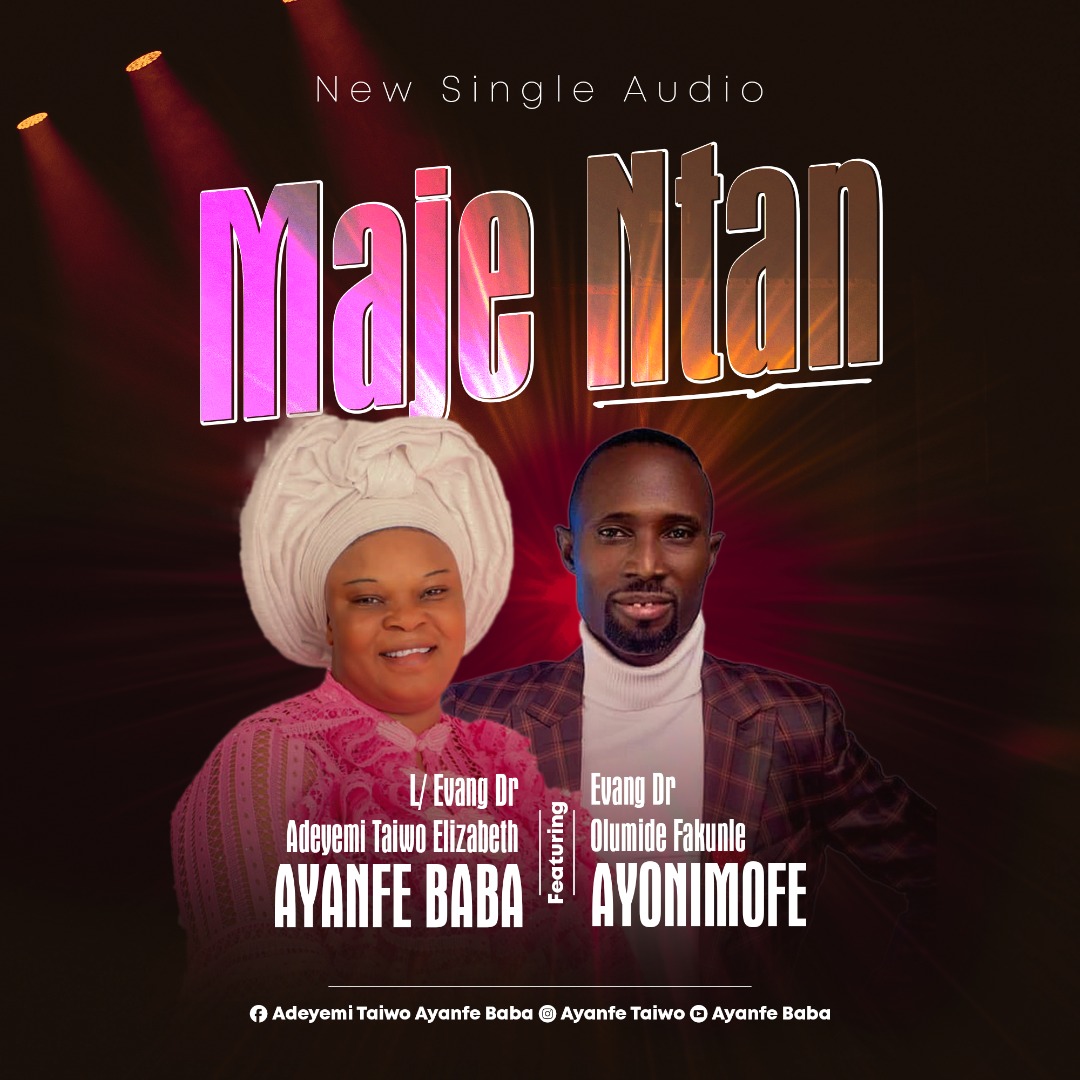 Share this
Evang. Adeyemi Taiwo Elizabeth popularly known as Ayanfe Baba is out with another song titled "Maje Ntan."
"Maje Ntan" is a song that talks about an exhausting life, a life stripped of purpose, a worn-out life..
This is a song of prayer pleading to God to save and never to become a person with worn-out life.
Every man on earth has a purpose called destiny. You are not sent here to go to school, graduate, get a job, marry, grow old and die! If that is what life means, I would have boldly said that "what was God thinking about when He formed it?" But it is not like that.
Once a life is stripped of reason or purpose which is the same as your destiny, it is better to be dead physically, because what good is a living dead man.
Judas lost his purpose to face another thing but ended up dead. Gehazi lost his purpose but ended up with leprosy and his generation, forever.
Samson forgot his purpose because of a woman but ended up blind, embarrassed, defeated, and dead.
But Jesus Christ fulfilled His purpose and I know you will surely accomplish yours in Jesus name.
"Maje Ntan" is a song you must listen to. It will remind you of your reason on earth and make you pray as you journey through that Uncharted territory called earth.
Stream, Download & Share 'Maje Ntan!'