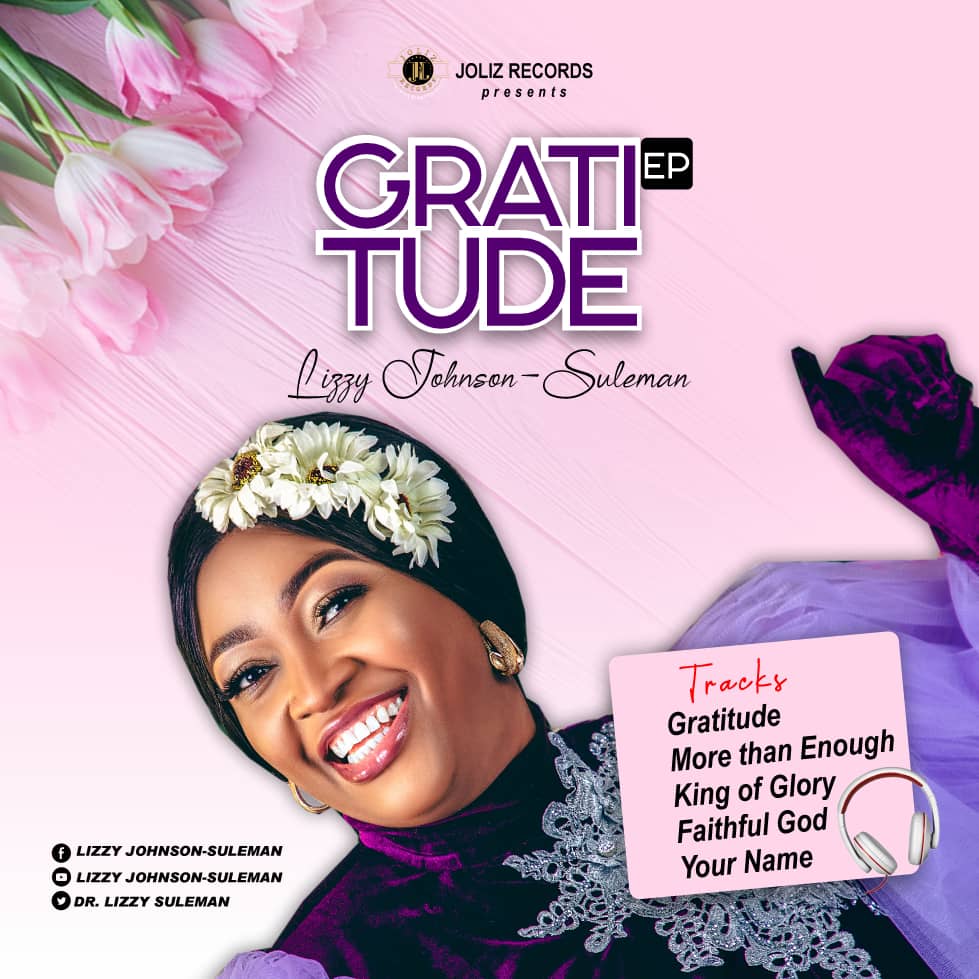 Share this
DR LIZZY JOHNSON-SULEMAN officially releases the much anticipated GRATITUDE EP.
The clergy released the EP in appreciation on her birthday (February 28th, 2023), in appreciation to God for divine preservation upon her life and family.
Gratitude EP comprises of hit singles such as Gratitude, More than Enough, King of Glory, faithful God and Your Name.
Get your dancing shoes ready as she takes you on a praise journey in Thanksgiving.