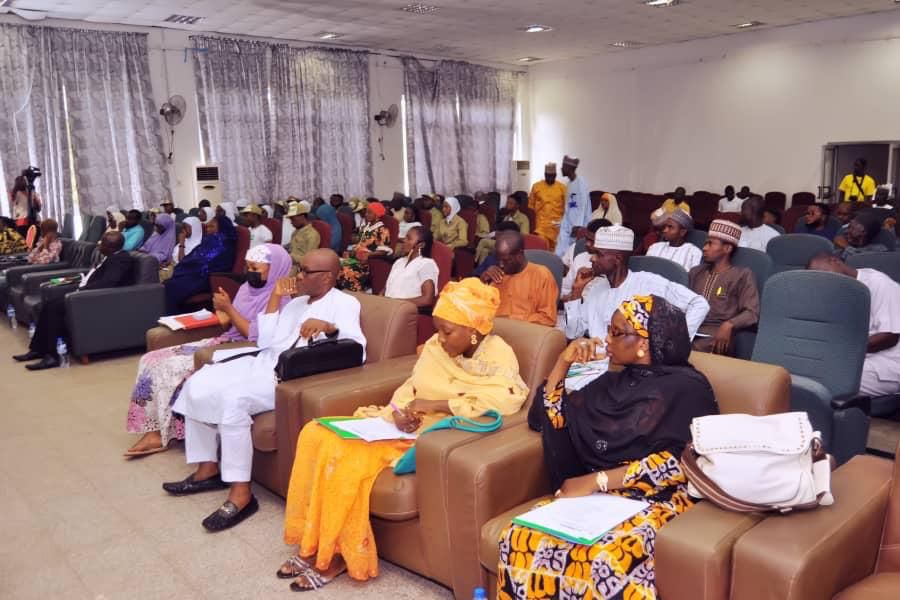 Share this
NEPC trains Youths in Niger State on E-Marketing!!!
The NEPC Minna EAO today 28th June, 2022 held a One-Day Capacity Building Workshop for Youths with the theme "Harnessing the Export Potentials of Youths in Niger State through E-Marketing ".
This was part of effort bythe office to close the market access gap in youths owned companies and cooperatives whose products were identified with potentials for export.

The program geared towards capturing youths into the export value chain bytraining them on how to effectively use the social media and other online market platforms for international market access.
Some dignitaries present at the workshop includes the Hon. Commisioner Niger State Ministry of Industry, Commerce and Investment ably represented bythe Permanent Secretary (Chairman SCEP), The President Niger State Chamber of Commerce, Industry, Mines and Agriculture, The DG Niger State Chambers of Commerce, Industry, Mines and Agriculture, The DG Niger state Commodity and Export Promotion Agency.
A total of 150 participants were recorded as well as online participation via Zoom, which cut across members of the National Youth Service Corps , Youth cooperative groups , potential & registered exporters as well as members of the organized private sector.

Two papers were presented bya Consultant from Paritie Innovation Hub on Social Media & Ads as well as Amazon, Ali-express and E-bay.
Bythe end of the workshop, participants were well trained on how to leverage on the E-marketing tools like Instagram, Facebook, Twitter , Whatsapp Business, Amazon and Ali -Express with so much enthusiasm to take the export market bystorm.