Share this
The family of Oche Obi accuses former Ag. Governor of kidnapping him.
By Ahmed Usman Jalingo
The whereabout of a business tycoon in Jalingo the Taraba State capital, Chief Uche Obi remains mystery as police declare him missing while his family reported him kidnapped.
Uche Obi an Igbo extraction is a billionaire business mogul who specializes in building materials, estead development, hotels among other businesses was reported kidnapped his family on the third of this month.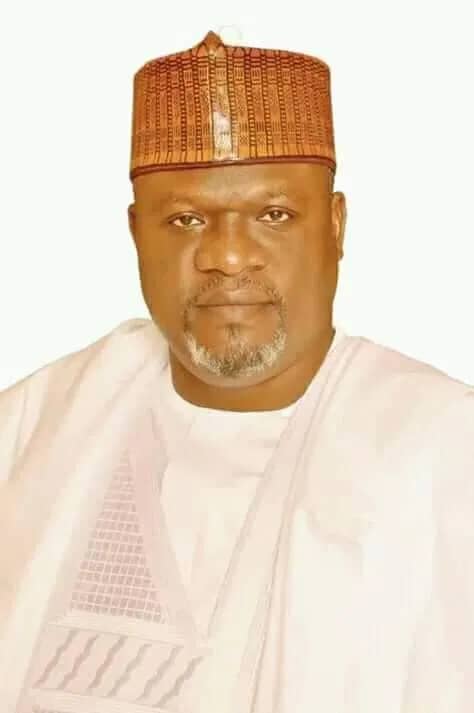 According to the statement Police, on the third of this month Chika Obi, wife of Oche Obi reported to the Jalingo Decisional Police office that her husband received a phone call from a known person familiar to the family as a result, the husband dressed up and walked out of the house on foot, having informed her of where he was going.
The statement adds that since then Oche Obi was nowhere to be found a situation that created fear and tension among his immediate family, relatives and friends and nobody was able to establish contact with him as his phone is switched off.
According to David Misal, the Police Public Relation Officer, Taraba State Comma, the facts established on the case, the police viewed the case as a clear scenario of missing person since there was no contact made any person or group of persons demanding a ransom.
The statement also explained that Taraba State command of the Nigeria Police is investigating a case of missing person until the contrary proven and appeals to the public especially the family of Chief Obi to reman calm as the command has embarked on investigation to unravel the circumstances surrounding the disappearance of Uche Obi.
In a related development, WIfe Chief Uche Obi, Mrs Chika Obi has called on President Muhammadu Buhari and the Inspector General of Police Mohammed Adamu to help secure her husband release or make his whereabout known.
Mrs Chika Obi speaking with newsmen at her Jalingo residence said some police officers from Abuja working for a former Acting Governor, Sani Abubakar Danlandi abducted her husband on the third of February at about 1am and his whereabout has remained unknown.
" Am worried that my husband was kidnapped the police because the number left at our gate to call those who kidnapped him was picked police officer, since then the number has been switched off"
The wife of the business mogul who bursted into tears while responding to question said "the children are already asking for their father and I cannot explain his whereabout, infact they don't sleep at night because their father has been missing"
A brother to Uche Obi, Chris said a petition a former Acting Governor Sani Abubakar Danlandi to the police showed he was behind Uche Obi disappearance.
"My brother is a businessman in Taraba State since over 40 years and he has good records as a community leader, title holder and clean businessman, if the former Governor has any issue with Uche Obi let him go to court or tell the police to make his whereabout known.
"We have it on good authority that Sani Abubakar Danlandi is behind the disappearance of my brother. They both had of some business deals which lead to a court case but Sani Abubakar Danladi is using his political powers to deal with my brother. We don't want him dead, those who kidnapped my brother are working for him and the Inspector General should help us fish them out.