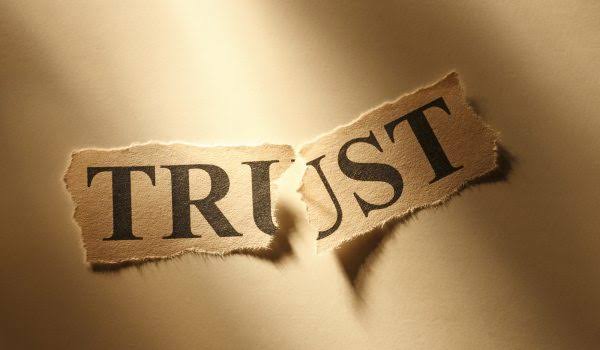 Share this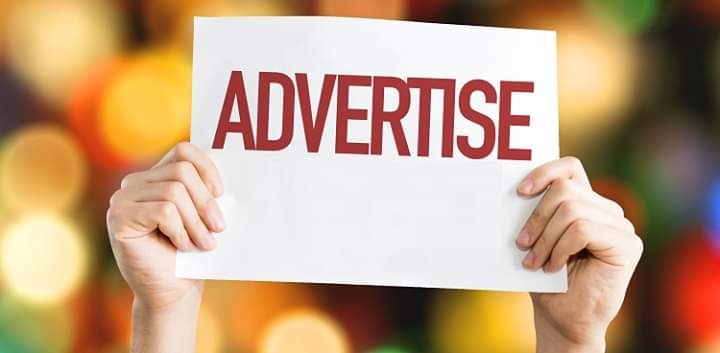 Every Wednesday is a day we bring to you Words in Pen. On this day, we have an excerpt titled "The Trust problem of Man " from the first edition of "Get Inspired" of IAMBEST ONLINE MAGAZINE exclusively IAMBESTNETWORKS LTD. Read, enjoy and you can get the complete magazine via the link below. Enjoy;
Reading the story of the liberation of the children of Israel in the book of Exodus, there is a character trait I noticed in them that is inherent in man.
In Egypt, they were made slaves where the Egyptians subjected them to all manner of degrading and inhuman treatment known to man. From killing all newborn male children to the hard labour, they saw it all.
To free them from this bondage in Egypt God worked miraculous signs and wonders, which included turning the Nile water to blood, to filling the street, houses and even the bedrooms of the Egyptians with frogs, He did the same thing with flies, gnat, killed their livestock, caused festering boils on the Egyptians etc, and ultimately, killed all the firstborn male children of the Egyptians. These and other signs were done before, the very eyes of the Hebrews. They saw and witnessed it.
When Pharaoh finally decided to let them go, God granted favour in the eyes of the Egyptians, so that whatever they asked of them they gave them.
But when they finally got to the Red Sea and Pharoah changed his mind decided to pursue them; faced with the sea in front them and the Egyptians behind them in hot pursuit, they had nowhere to go.
Now, these same people who had beheld the above miracles, not their children, the signs were not stories someone told them, these people were witnesses of all it.
Hear what they said to Moses in the face of danger "They said to Moses, 'Was it because there were no graves in Egypt that you brought us to the desert to die? What have you done to us bringing us out of Egypt?'"(Exodus 14:11).
You know most times when we read the story of the Israelites and how time and time again they showed their lack of trust in
God despite their experiences with Him; we marvel at their show of ingratitude and lack of faith in Him, we call the Israelites all sorts of names from stubborn to stiff-necked and we wonder how they could not just do this simple thing; TRUST God! Trust Him to come through for them.
I have come to realize that I have been guilty of the same thing.
Trust as defined WordWeb dictionary is Certainty based on past experience;
I like this definition because it points to the fact that it something that is earned and not just demanded. It is something personal and assessed based on past experiences.
No relationship can last or be enjoyed without trust.
.Our relationship with God is also based on trust. It is a practical impossibility to enjoy our relationship with God or even access and enter His perfect will for us if we do not trust Him.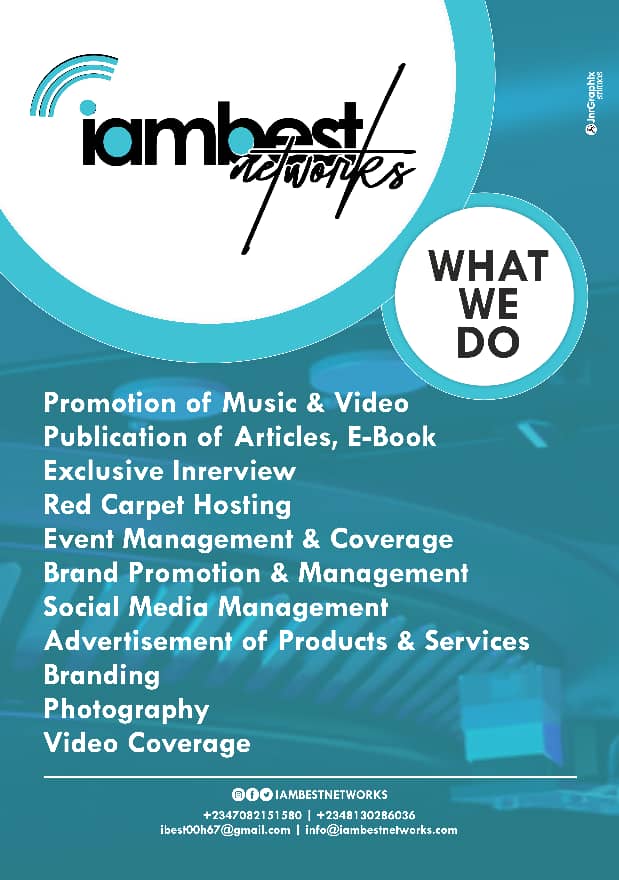 I imagine you saying ' I trust God' but remember that time when you wanted that admission? How you paid all manner of bribes? Remember how you succumbed to the threat of Lecturer who said you must sleep with him to pass? Remember, how you changed your date of birth to qualify for that job? The list goes on and on… We turn to self-help and sometimes even fetish and demonic means of overcoming every little obstacle that comes our way, but God has said 'Cursed are those who put their trust in mere humans, who rely on human strength and turn their hearts away from the LORD.' Jeremiah 17:5.
I hear someone say 'but it's difficult some times to trust in someone we can't see or God can be slow to act!' I understand your point and believe I have been in situations like myself on many occasions. So what do in times like that? Simple! I count my blessings.
I count those times, God showed up when I was backed up against the wall with nowhere else to go and He showed up! Like how God supernaturally provided money for me to buy water for a neighbour who was sick and thirsty and I was taking home from school, or how God provided for me during my wedding, or how he even gave me the 'gift' that is my wife, there plenty of these blessings, some I prayed for; some I received without asking because God my father knew I needed them. As count them my confidence and trust level grow as well because I know it is the same God that showed up for me in the past will still show up for me now and in the future. He never changes. He is the same yesterday, today and forever. Never forget that! All of us have such testimonies in our lives we only need to count them to realize they are so many.



God has earned our trust so let's stop doubting and second-guessing Him all time. Let's stop running to the man and demonic beings for help. As God said in Jeremiah 17:6 NLT
'They are like stunted shrubs in the desert, with no hope for the future.
They will live in the barren wilderness, in an uninhabited salty land.' It never ends well but for those that trust He says '"But blessed are those who trust in the Lord and have made the Lord their hope and confidence.
They are like trees planted along a riverbank, with roots that reach deep into the water. Such trees are not bothered the heat or worried long months of drought. Their leaves stay green, and they never stop producing fruit.' Jeremiah 17:7-8. NLT.
The message is Simple God has earned our trust lets give it to Him!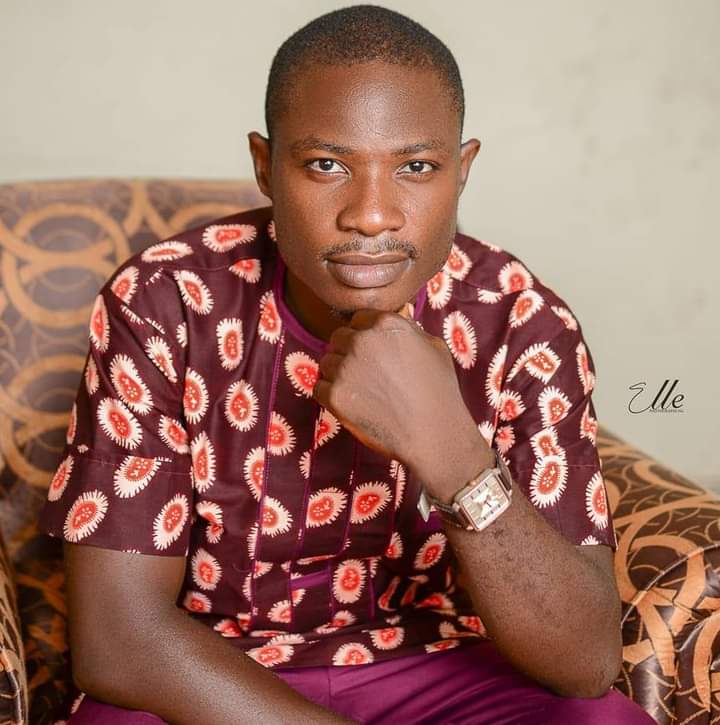 Written by:
Samuel Shekwogaza Bwari.
"GET INSPIRED" ONLINE MAGAZINE OF IAMBESTNETWORKS IS STILL AVAILABLE. CLICK HERE TO GET THE MAGAZINE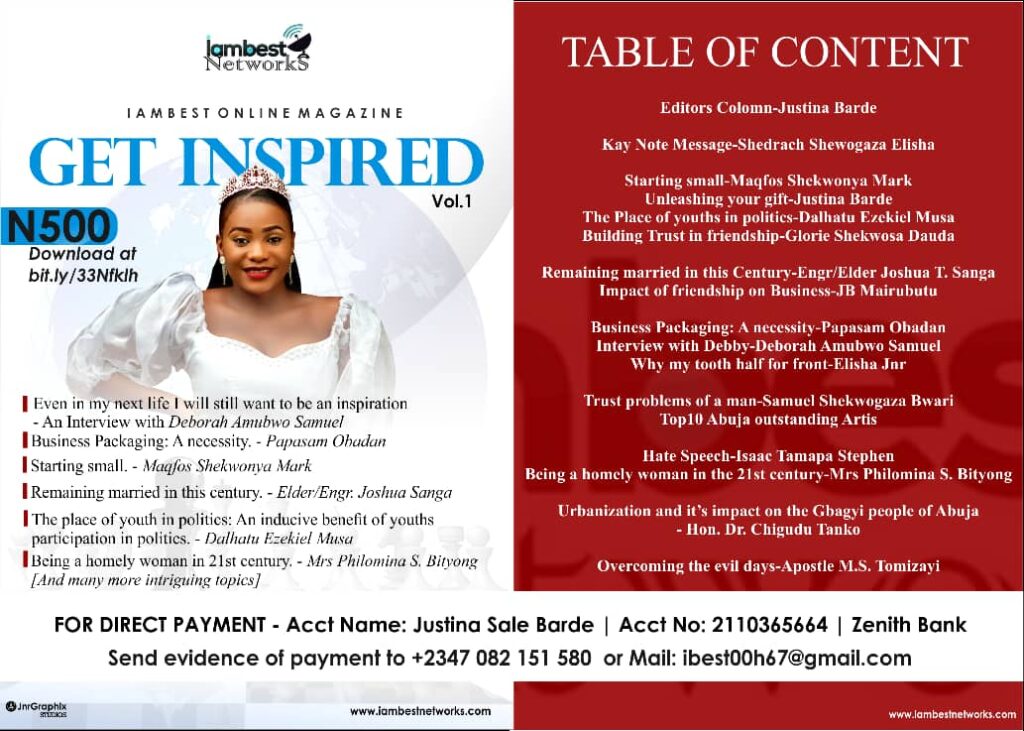 This is a publication of Words in Pen, weekly publication(every Wednesday) of I am Best Magazine… proudly IAMBESTNETWORKS LTD.
Are you a writer and you want to be a contributor to WORDS IN PEN,
Contact us:
Call or whatsapp: +2347082151580 08130286036; call:07057457203
Email us: [email protected]
Facebook: I Am Best TV
Instagram: @iambestnetworks
Twitter:@iambestnetworks