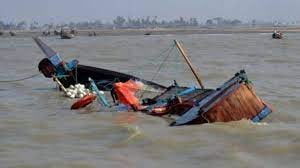 Share this
Scores of passengers are feared dead after a speed boat conveying traders capsized on River Niger at Bagana in Omala Local Government Area of Kogi State on Sunday, December 18.
According to reports, the incident happened around 9:12 pm. He said the victims, who were mostly traders and natives of Umaisha town, were returning to Umaisha after attending a local market in Bagana.
Some of the corpses of the deceased persons have been recovered while efforts are being made to recover others.