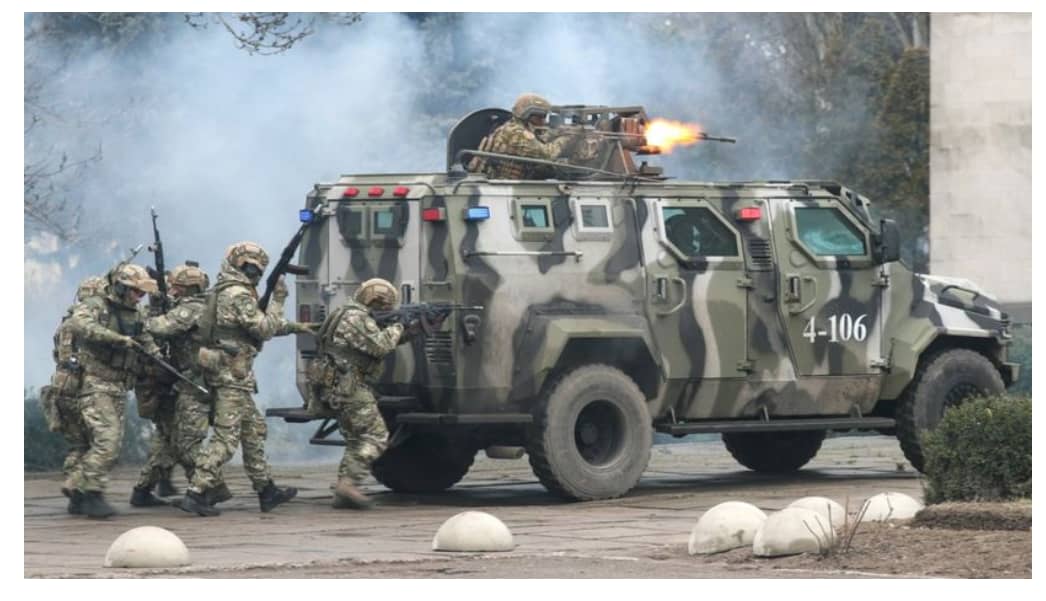 Share this
Multiple countries have urged their citizens to leave Ukraine amid warnings from the US and UK that an invasion byRussia could be imminent.
The US, UK, Germany, Netherlands, Japan, China, Israel, Egypt are among those who have told their nationals to leave.
The Nigerian Embassy has informed its citizens living in Ukraine to avoid unnecessary travel within the country.
It also urged them to take their individual and collective security seriously and ensure they always carry requisite identification.
This is according to a release issued bythe Nigerian Embassy in Ukraine on January 26 but reshared on Saturday February 12, byChairman of the Nigerians in Diaspora Commission (NIDCOM), Abike Dabiri-Erewa on her official Twitter handle.
This comes as Russia has amassed an estimated 100,000 troops along Ukraine's border but denies any intent to invade despite performing joint drills with Belarus on Saturday, blocking the Black sea with Naval ships and flying nuclear bombers along it's border with Ukraine.
The White House has warned that an invasion could happen at any time, and could begin with bombing from the air. Russia characterised such allegations as "provocative speculation".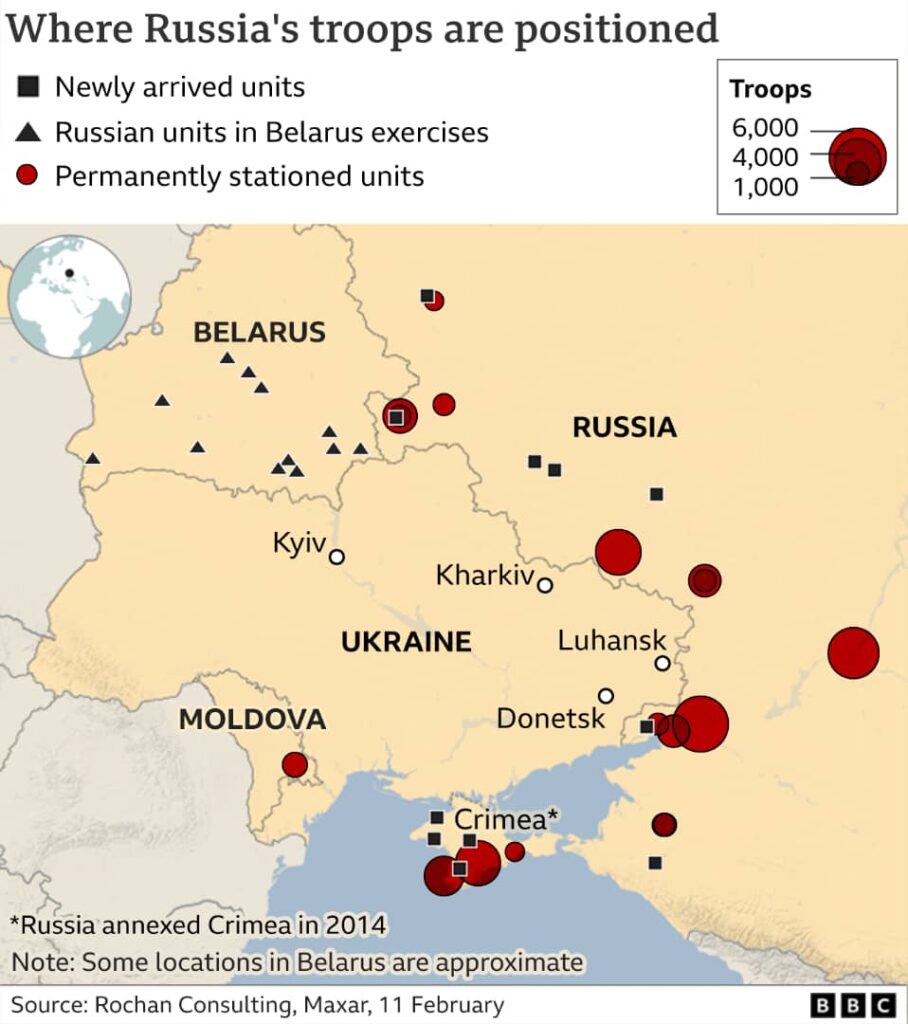 Non-essential staff have been ordered to leave the US Embassy in Ukraine's capital Kyiv, and consular services will be suspended from Sunday, although "a small consular presence" will remain in the western city of Lviv "to handle emergencies".
Canada is also reportedly moving its embassy staff to Lviv, near the border with Poland, Canadian media reported. UK ambassador to Ukraine, Melinda Simmons tweeted that she and a "core team" are staying in Kyiv.
Russia itself is also making changes to it's diplomatic staffing, saying it would "optimise the staffing" of its diplomats in Ukraine, citing "possible acts of provocation bythe Kyiv regime or third countries".
Also flights have been banned from going to Ukraine inorder to avoid any possible attacks.
In Kyiv, meanwhile, several thousand people marched through the city on Saturday, chanting slogans pledging loyalty to Ukraine and resistance to any Russian invasion.