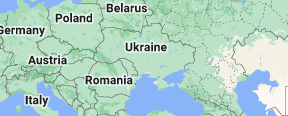 Share this
Ukraine has said its forces have reclaimed control of Antonov International Airport about 25 miles from the country's capital, Kyiv, several hours after it was taken Russian airborne troops.
Anton Gerashchenko, the adviser to the Ministry of Internal Affairs of Ukraine, said on Thursday night that an airport seen as a major asset to Russian troops to land military planes in the country was back under Ukraine's control, calling it the "first big victory" in a statement.
"An hour ago, our paratroopers helicopters worked out the Gostomel airfield with nurses," Gerashchenko wrote, as translated the Kyiv Independent.
Gerashchenko claimed that surviving Russian paratroopers had fled. Ukraine's Ministry of Defense indicated Ukrainian forces were fending off Russian planes landing at the site for the time being but did not go as far to claim victory.
Vladimir Putin, the Russian president, sent in his forces early on Thursday in what he termed a 'special military operation'.
Prior to the invasion, analysts and intelligence experts believed Putin had up to 190,000 troops on Ukraine's borders at various locations.
The battle for control of the airport was captured in astonishing footage obtained CNN, when their reporter, Matthew Chance, drove to the town of Hostomel – 20 miles from the center of Kyiv.
Hostomel, home to the Antonov Airport, is seen as a vital staging point for Russian invaders due to its proximity to the capital.
Chance spoke to some of the soldiers there, assuming they were Ukrainian, and was shocked when they told him they were Russian airborne troops.
The airborne units are considered elite forces, specially selected for their skill and ability to parachute in during the initial attack.
CNN's Matthew Chance reports from an airbase outside the Ukrainian capital of Kyiv, where Russian airborne troops are engaged in a fire fight with the Ukrainian military https://t.co/TaPomIUP26 pic.twitter.com/rSye7nzmbi— CNN (@CNN) February 24, 2022
Yet Thursday evening, Ukraine's government said that they had retaken control of the airport.
Deputy Interior Minister Anton Herashchenko made the announcement, The Kyiv Independent reported.
Ukraine's National Guard tweeted a photo of three young soldiers holding up a bullet-ridden Ukrainian flag.
They captioned the photo: 'Guardsmen with their flag, torn to pieces after today's battle. 'Congratulations to all of you and say that we will win!'