Share this

Here we are again this Friday, oh wow TGIF!!! We are showcasing a black beautiful model today, Agnes Yemi Tanko on Weekend Couture. Truly, black is beautiful.
Agnes yemi Tanko is a Nigerian citizen and an indigene of Niger state, Munya local government area. She was born into the family of Mr and Mrs Tanko Jagaba on 17th May 1993 as the only girl and also the last born with two elder brothers. Read below what Agnes has to say about herself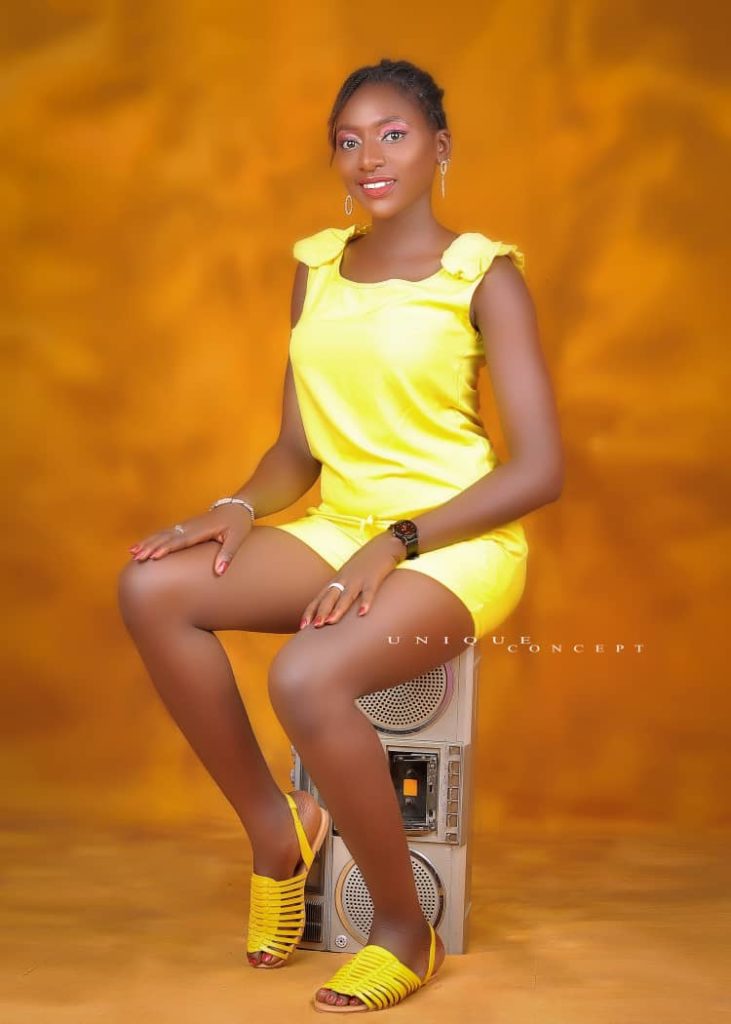 Educational background
I attended Moriah nursery and primary school romi, kaduna state from 2000-2006 and then did my secondary School at Queen Amina college kakuri, kaduna from 2006-2011. After which I further my education at kaduna polytechnic where I did my national diploma in remote sensing and Geographic Information System (GIS) from 2014-2016 and then went back for my higher national diploma in the same course and same institution in 2018-2019.

Why am going into modelling
Showingcasing the beauty of fashion, photography and using my looks to convey message is something I like to do. I want to use my freedom of being whatsoever I want to be to show other people that it's safe to be themselves especially the females. I want to be a voice to the girl child, I want them to know gender is not a barrier to fulfilling your dreams and that whatever the society say about you has nothing on you. I also want to used the medium to meet new important people, not just people with the same interests as me but also to have the chance of networking in the modelling industry and otherwise. Other reasons are to make extra cash, to be my own boss at some point in time where I can make my own portfolio without anyone making and taking decisions for me, to challenge myself and to also channel mynown passion.
I was once a registered student at onyx modelling agency in Barnawa, kaduna as a model and have modelled for a photographer known as unique concept in kaduna. I was once a contestant in miss gbagyi beauty pageant in 2019.
She is available for any modelling event. She is that desired model you need for your products, company and services. Her face is able to sale you out to your target audience.
Social media handles
Facebook: Yemi Foriegn
Instagram: Yemiforiegn
Contact address
No 20 sagbagyi street ungwan bijeh goningora, kaduna state
Phone number
08071354404, 08147742227
WEEKEND COUTURE is a fashion, style, photography, make-up and modeling weekend segment on I AM BEST MAGAZINE(online) exclusive on Iambestnetworks that showcases all forms and kinds of fashion and styles, make-up, modelling and photography that are trending put together different designers, models, make-up artists and photographers.
This is showcased every Friday and every fashion designer, photograoher and model can be part of this.
So if you are a fashion designer, a model, make-up artist or a photographer and you wanna showcase what you do; also for advert placement contact Iambestnetworks via:
Call or WhatsApp: 08130286036 or 07057467203.
Email: [email protected] , Facebook: IAmBest TV , Instagram: @iambestnetworks , Twitter:@iambestnet