Share this

Why rape her when she's supposed to be a sister, a mother, a role model to the unborn generation, a helper, a shoulder to lean on. Her heart is fragile, full of love, care, she's very emotional. You can have her without any form of violence, without seeing her as prey and without taking advantage of her weakness. Her tears can rip you off for life, her voice cries out to heaven and God hears her.
Back in the days, women dress covering every part of thier body to show some decency but now ladies dress nude to show how sexy they are, so what?
A lady is not suppose to dress half naked to avoid some certain occurance, to avoid being taking advantage of, to gain some level of respect, to show her level of decency, so what?
Hey!!! in as much as you're concerned with how she dresses and also showing and teaching her the need on why she shouldn't be dressed nude, you should also teach the boys that she has every single right over her body and her dressing sense, that the way she dresses is not enough reason for him to defile her as such. He shouldn't take advantage of her weakness and that no matter how she dresses, he doesn't have any right forcefully have sex with her.
When teaching the girl child to dress decent to avoid being rape, we should also teach the male child about consent, teach the need of mutual understanding between them. Parents can do better in bringing up the male child.
No amount of excuse is a reason to why the boy take advantage of her weakness as a girl can justify the action, crime and offence of rape.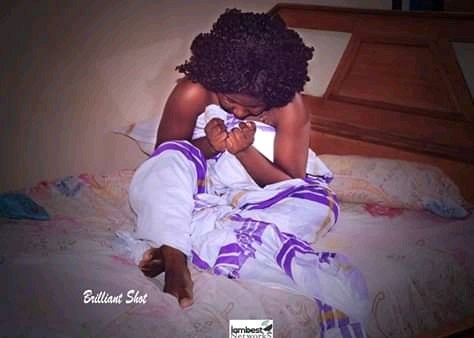 It's a 5 minutes thing for you but a lifetime for her.
Men don't rape, only boys do. Say no to rape.
– Agnes Tanko
Models: Elisha Jnr & Esther Dauda for IAMBESTNETWORKS LTD

This is a publication of Words in Pen, weekly publication(every Wednesday) of I am Best Magazine…
Are you a writer and you wanna be a contributor(articles only) to WORDS IN PEN of I Am Best Magazine, then get REGISTERED. WhatsApp or call 08130286036, 07057457203 or email: [email protected]
Courtesy of : IambestnetworksContact us: Call or whatsapp: 08130286036; call:07057457203 ; Email us: [email protected] ; Facebook: IAmBest TV ; Instagram: @iambestnetworks ; Twitter: @iambestnetworks