Share this
Facebook user, Shedy Elisha Gaza who is an indigene of Niger state has lamented about the increase in banditry activities. He said these bandits will be forgiven and given millions of Naira while the innocent ones are left to poverty. This article is coming just few hours today 17th February after some armed bandits invaded a secondary school in Kagara and killing a student in Niger state. We are bringing you this article today Wednesday on Words In Pen. This is because it's talking about recent matters that have bedeviled Nigeria. Read his article below: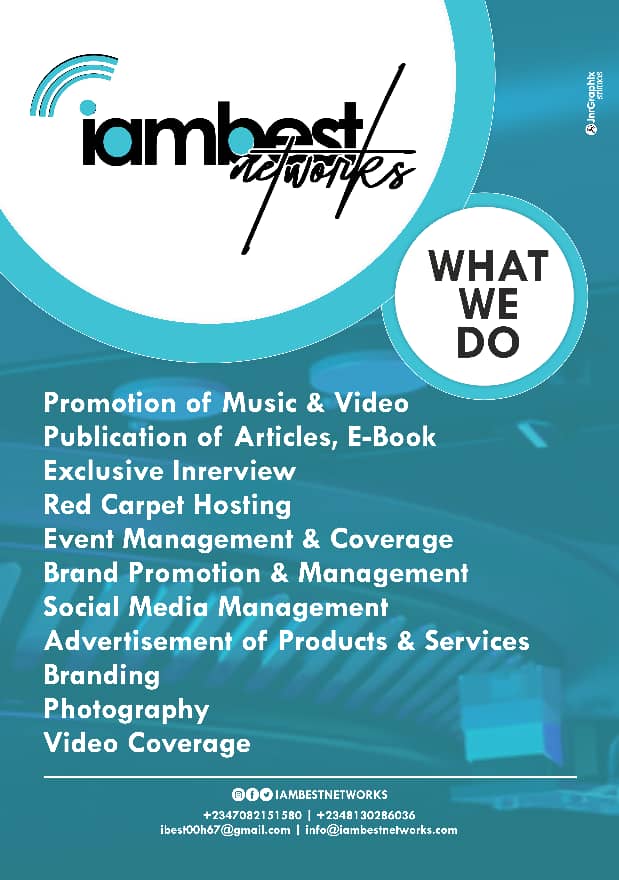 😩😢😭😭😭
If it hasn't happened to you, you wouldn't understand…
😭I thought my article on bad road in Niger state was the last about "bad governance", didn't know I will be writing this now. Well, expecting "bad" is now normal and constant in Nigeria so probably I will keep writing because I won't keep shut until the "bad" becomes "good". Although I'ld prefer that I'll be writing more on "good" and on "congratulations" than writing on "bad" but what can I say when all they give to us is "bad". We are not taking it anymore.
It started last two (2) years when intelligent report came that some bad guys in large number invaded Niger state and some of them were seeing praying under a tree. I thought that, would have served as a signal to protect the state's territory but very unfortunate here we are, "taking medicine after death".
These bandits didnt start their operation today, they have camps in Munya, Paikoro and Shiroro local government areas of Niger state including neighbouring villages of Kaduna state. Thousands have been displaced in these areas and the state government has done little in safe guarding the lives of the Nation's citizenry. My close relatives(uncles, aunts and cousins) in Munya local government have been attacked, kidnapped and some killed even after paying heavy ransom. These bad guys operate freely without fear of anything or anyone. The area is so deserted without the presence of government even security wise. So I am not writing this because of some "hearsay" but its what I, my family and my people have experienced.
Shiroro has become a den of bandits even up until now that I write this… Hmmmm
Ask Shiroro indigenes or those base there, they will tell you more.
On several occasions, villages under Munya local government of Niger state were always having nightmares even in the day time because of giant and heavily armed bandits who are as tall as iroko tree.
Not too long, about 200 to 300 bandits attacked kafinkoro killing people and taking away cattles. On Sunday 14th February the state government transport system NSTA was attacked and not fewer than 21 people were kidnapped and in the early hours of today 17th February in Kagara, poor students and staff were kidnapped.
I read a post of a staff from that school whose colleague and children were among the victims in Kagara local government; She was asking several questions like, "what is the fate of the victims in the hands of their abductors? How and what will they eat? How about the ladies on their menstruation, how will they take care of themselves? How will their families feel? How about the cold at night?" These and many more she asked.
You see when the government can not safe guard the lives and properties of her people which is suppose to be her primary responsibility then the social contract between the state and the people is broken and there is need for a round table talk but this round table talk is only possible after every (four) 4 years in Nigeria.
Where do we go from here? Having an emergency meeting after every incident is not enough like what Mr Governor did today with service chiefs. We need a better security approach.
We are suppose to be pro-active. We shouldn't wait until the enemy strikes before we act.
I recommend that the state security agents go after the bad guys. Chase them, get them and deal with them. Don't wait for them to come… We have NIA in Nigeria, what happens to the information they get and share? The lives of Nigerians shouldn't be used for business.
We also have Former Military Heads of state in Minna, ex- military personnels, they should be consulted.
Very unfortunate, these bad guys will be forgiven and be given millions of Naira while law abiding citizens are grasping for food and water. Kidnapping and banditry has now become the latest business in Nigeria. Some group of people take up arms, they kill and destroy then suddenly, they are forgiven and rewarded with huge amount of money.
Our political leaders must do what they are suppose to do. To my fellow Nigerlittes and Nigerians we must not keep quiet. Irrespective of your tribe and religion or political party, we must stand up against bad governance if not, it will eat us up and our families. Niger state is our state, and we must hold our leaders accountable. I attribute insecurity to bad governance because if our leaders could take our lives and properties with every sense of seriousness and sincerity, then we wouldn't be on this table.
I will leave you with this question…
What is that thing that is good about Niger state?
Are you a writer and you want to be a contributor to WORDS IN PEN,
Contact us:
Call or whatsapp: +2347082151580 08130286036; call:07057457203
Email us: [email protected]
Facebook: I Am Best TV
Instagram: @iambestnetworks
Twitter:@iambestnetworks