Share this
Niger state road is located in the north central zone in Nigeria. Its capital city is called Minna. It covers a large space in the country.
Few days ago, three major roads, Minna-Suleja highway, Minna-Bida, and Minna-Zungeru was dominated with high volume of traffic dominated articulated vehicles pressure and the road entirely is deplorable and destructive.
In one of these days, a fuel tanker carrying 33,000 litres of petrol almost overturned when it was brushed another fuel tanker opposite the college of education in Minna.
The development stalled movement of vehicles to and from Minna with some motorist spending four to five hours in the gridlock. While residents living and doing business in the Chanchaga axis were caught off. The gridlock stretches peoples journey with kilometers on the part of the passenger to escape the mayhem. Though, with interactions with few persons it has inculcate disciplinary measure and positive attitude to work for individuals and students in school. The nature of this roads taught persons to wake early and to manage their time considering the state of roads.
Some of the residents of the towns, pedestrians and travellers are in trauma as a result of the recklessness of the truck and motor drivers seen on this bad roads which have truncated destinies. Journeys on this pathway are not considered as adventures to human lives rather as threat to their state of peace.
During Wednesday prayer meeting this week in my church. My pastor's wife shares the fears of one of the member of our church as she facilitate the evening service. This elderly woman (was present in the evening meeting) went to the pastors house a day before to seek for special prayers as a covering. This is because her shop is located opposite the city gate of Minna town, so she always cross over to the other side of the road as she runs her business. The pastor wasn't at home, so the woman narrated to the pastor's wife that she is scared that one day, a truck or motor driver will not end her life in the road considering the scenes are eyes witness on daily basis on the road. Its sounds funny to everyone and amazing but coupled with realities of life and eventualities. The woman attest to the hearing of everyone present with seriousness.
There is no doubt, that a good number of persons goes out of their rooms, houses and offices with such fears.
Niger state roads is a thing of an eyesore that calls for action the Federal government to complement the state government effort releasing money to contractors handling the project to enable them complete it in time. Life is sweet, but always sweeter when we fight to protect lives.
– Barde Justina.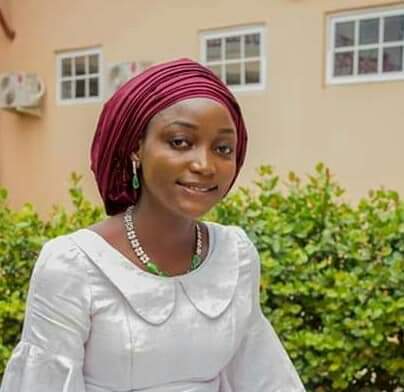 This is a publication of Words in Pen, weekly publication(every Wednesday) of I am Best Magazine… proudly IAMBESTNETWORKS LTD.
Are you a writer and you want to be a contributor to WORDS IN PEN, WhatsApp or call 08130286036;
Courtesy of : Iambestnetworks ltd.
Contact us:  
Call or whatsapp: 08130286036; call:07057457203
Facebook: I Am Best TV
Instagram: @iambestnetworks
Twitter:@iambestnetworks