Share this
Sex for favor is a virus that have swept into Nigerian institutions, organizations and other parastatals in local and state levels.
The BBC sex for grade documentary has brought into limelight sex scandal plaguing Nigerian universities and the society at large.
The parameter of the sex for grade is liken to sex for job, promotion and preferential treatment that is desirable to be gain an individual.
Let's say it raw, as we see it happen in our four wall institutions. Lecturers and female students, that is how it happens between academic staff and non-academic staff,  NYSC staff and corpers, soldiers in camp and corpers, marketers and clients, landlord and tenant, male corpers serving in secondary school and female students. It happens between senior students or school prefects in secondary schools and their JSS3 or SS1 female students. A boss and his secretary or subordinate, pastors and members, choristers and choirmaster, Oga in the house and his house help. The managers in hotel and female employees.
In all of this scenarios, the common denominators are: either power, social status, decay morals, lack of repercussion.
A lecturer in one of the prestigious university in Nigeria told a newly admitted student in the university, in her 100l days that she is still growing up and he will give her two years to grow before he makes his advances. This very girl didn't make those words with seriousness. Exactly, in her 300l the lecturer started making advances at her. She was so frustrated this man, this was when it dawn on her that the man meant every word in her 100l.
So many issues have spring up in time past like this and more are yet to be unfolded. The end result of polluted Nigerians has decay the system.
I graduated from a department where A as a grade for project was nickname "Never". So, I decided I was going to do something unique in my project from my colleagues. Am an achiever, so I wanted to break record. I decided to write my project in literature in English, a branch in English department which scares student away because it involves intensive and extensive reading. Reading is one of my hobat childhood and up till now, so it was going to make my goal achievable. I used two text " _The Secret Lives_ _of Baba Segi's Wives_ " Lola Shoneyin's (235pages) and Ayobami Adebayo's " _STAY WITH ME_ " (325pages) published 2017. Coincidentally, my supervisor has used the first book in his master. Only few believed that what I was aiming at was very possible. I invested hardwork and time into it, a kind of challenging because I was independent. In essence, you have no option for plagiarism. I wrote project in 2018 using a text published in 2017. You know what that means. In summary, our result was out. I was grade A in my project, it was so amazing to some . I received congratulations but there is this particular guy from political science who keep persisting if I gave my supervisor anything in return. I never blamed him, I understood he was sounding that way because of the society he found himself..
The ever seemingly truth remains that some of us might not know what we are capable of doing when it comes to sex, if we are still in our parents house or staying with someone. No power or no authority. No money. You eat free food. They wake you up for prayers. And your life is so monitored that even if you want to see any girl, you can't have privacy. I assure you that the real test of who you are comes when you have power. A job that places you at a high position and gives you financial security and social status. A mansion to live in a house, a beautiful car and how people in the classroom or office address you as "SIR".– Barde Justina.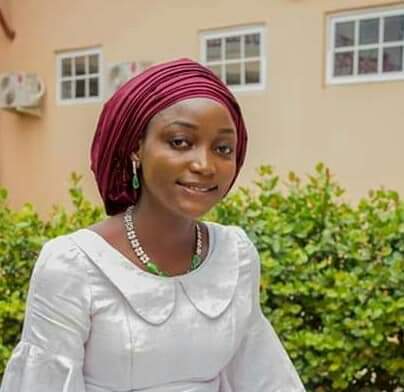 This is a publication of Words in Pen, weekly publication(every Wednesday) of I am Best Magazine… proudly IAMBESTNETWORKS LTD.
Are you a writer and you want to be a contributor to WORDS IN PEN, WhatsApp or call 08130286036;
Courtesy of : Iambestnetworks ltd.
Contact us:  
Call or whatsapp: 08130286036; call:07057457203
Facebook: I Am Best TV
Instagram: @iambestnetworks
Twitter:@iambestnetworks