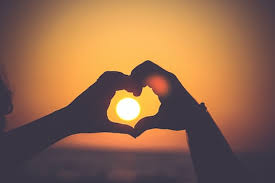 Share this
Words in pen: Relationship that works – Shedy Elisha
No human or group or society is void of relationship. Relationship exist everywhere whether be it quality relationship or not. But it's important to note that no one is an island of himself or herself.
Relationship in simple term is simply association or connection. Whatever that has to do with connecting with people or things is relationship.
What does it mean to say a relationship has worked or is working? This is simply having a positive outcome from interacting or connecting with people. Whatever works is an evidence of positivity. So for a relationship to work it's a prove that the connection between two or more persons have worked.
Wat are the characteristics of a workable relationship or a working relationship?
They are Trust peace, happiness and open mindedness between both parties involved.
What leads to a broken relationship?
There are factors that lead to relationship not working. These factors are found almost everywhere. One among many is insincerity. When the parties involved aren't sincere with one other, it results to having a broken relationship. Sincerity is key to having a lasting and fulfilling relationship.
Other factors that could lead to broken relationship are unfaithfulness, jealousy & Influence of third party.
Benefits of keeping relationships. Relationship is vital and key as it brings alot of benefits to the parties involved. Some of those benefits are networking. Networking is simply having access to other people because of your connection with someone else. Another benefit could be having someone to talk to and having a shoulder to lean on.
Like earlier mentioned, no one is an island and it's pertinent that we all have a form of relationship or the other to better our lives and meet some of our needs.
It's worthy to note that no human is the same. We all have our individual differences and so tolerating each other is key to have a better relationship. We must know and understand ourselves as we move on with life.
Finally, I believe every relationship whether love, family, friendship, team mate, colleagues or even acquaintances is achievable only if effort and commitment is made from both parties. Good relationship is never one-sided.
This is a publication of Words in Pen, weekly publication(every Wednesday) of I am Best Magazine… proudly IAMBESTNETWORKS LTD.
Are you a writer and you want to be a contributor to WORDS IN PEN,
For advert placement and Promotions Contact us:
Call or whatsapp: +2347082151580 08130286036; call:07057457203
Email us: [email protected]
Facebook: I Am Best TV
Instagram: @iambestnetworks
Twitter:@iambestnetworks