Share this
It's a beautiful Wednesday of Words in Pen and we are bringing to you an excerpt titled " urbanization and it's impact on the Gbagyi people of Abuja" from the first edition of "Get Inspired" of IAMBEST ONLINE MAGAZINE exclusively IAMBESTNETWORKS LTD. Read, enjoy and you can get the complete magazine via the link below. Enjoy;

The rapid transformation of the FCT area led to the sharp increase in population and size of several settlements in the FCT area for instance, in 1996, towns such as Karu had a population of 17,253, Gwagwalada 23,174, Kubwa 18,668, Nyanya 34,864 and Abuja city 59,851. This obviously led to demands for new infrastructure, housing, roads, schools etc. which provided the basis for achieving meaningful
development and infrastructure of the FCT. This implies that these emerging urban centres pulling immigrants are effectively generating socio-economic development in the new FCT, a situation that was absent twenty (20) years earlier (CEDDERT. 2006:71-72).
However, as the population in Abuja increases the challenges of urbanization steers it on the face. In fact, the degree of urbanization in the FCT requires adequate infrastructural development. These will include the provision of electricity, water supply, education, health facilities, transportation, communication etc. which lays the foundation of economic development. It is believed therefore that urbanization and the level of infrastructure available in a country suggests the level of socio-economic development of the country.
When the rapid physical development of the Federal Capital Territory Abuja (FCT) started in 1980 there were subsequent massive immigration of new comers and the demography, infrastructures, society and gender roles and other spheres of the lives of the indigenous inhabitants there started to change (Filaba, 2004).
The construction of the Capital City was going on amidst the indigenous settlements that accommodated the new comers.
The construction, the mass relocation of Federal Government workers from Lagos to the new Capital City, and the FCT policies towards indiginous groups, all combined to greatly change the earlier predominantly rural farmers and the demography and the composition of the inhabitants. The changes started with the accommodation of secondary families who were mainly professionals in the houses of primary families and the neighbourhood became more nationalized (ibid).
The empowerment of the indigenous population in the FCT started with employment opportunities in the Federal Capital Development Authority (FCDA) which recruited the indigenes into its various departments. The indigenes dominated the FCDA and Abuja Municipal Area Council (AMAC) (Filaba, 2007:105-106).
The massive immigration of the urban poor and the job seekers characterized the rapid urbanization… To be continued on the next edition of Get Inspired magazine (Hard Copy)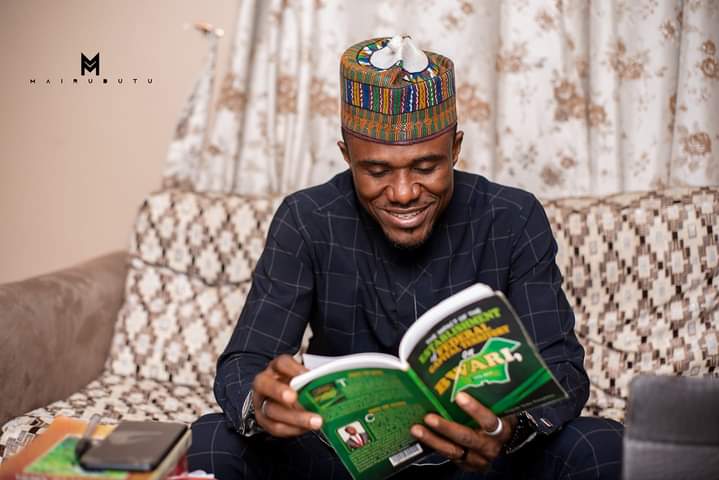 "GET INSPIRED" ONLINE MAGAZINE OF IAMBESTNETWORKS IS STILL AVAILABLE. CLICK HERE TO GET THE MAGAZINE