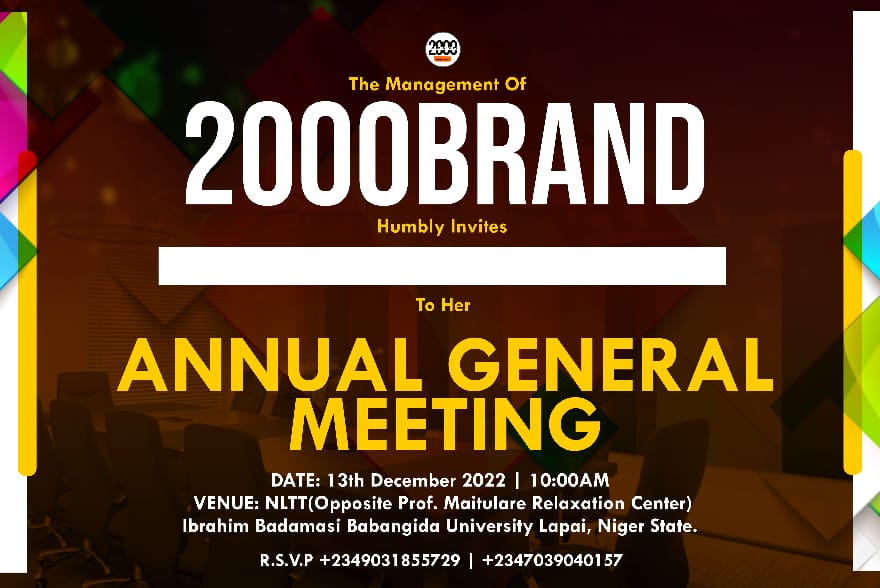 Share this
The management of 2000Brand wish to invite the general public to her annual general meeting holding on the 13th of December 2022. Below is the official notice.
Notice of Annual General Meeting (AGM).
On behalf of the entire board of 2000BRAND, we invite you to attend our 2022 Annual General Meeting (AGM).t
"BRIDGING THE GAP BETWEEN THE PAST, PRESENT AND FUTURE OF THE FASHION INDUSTRY"
Date: DECEMBER 2022
Time: 10am
Venue: IBB UNIVERSITY LAPAI, NIGER STATE.
To RSVP and for copies of the agenda, membership and nomination forms, please email The Manager, Elisha Chebwawaza Gideon [email protected]
Please note, RSVP is essential. Location, date and other details to be provided upon RSVP.