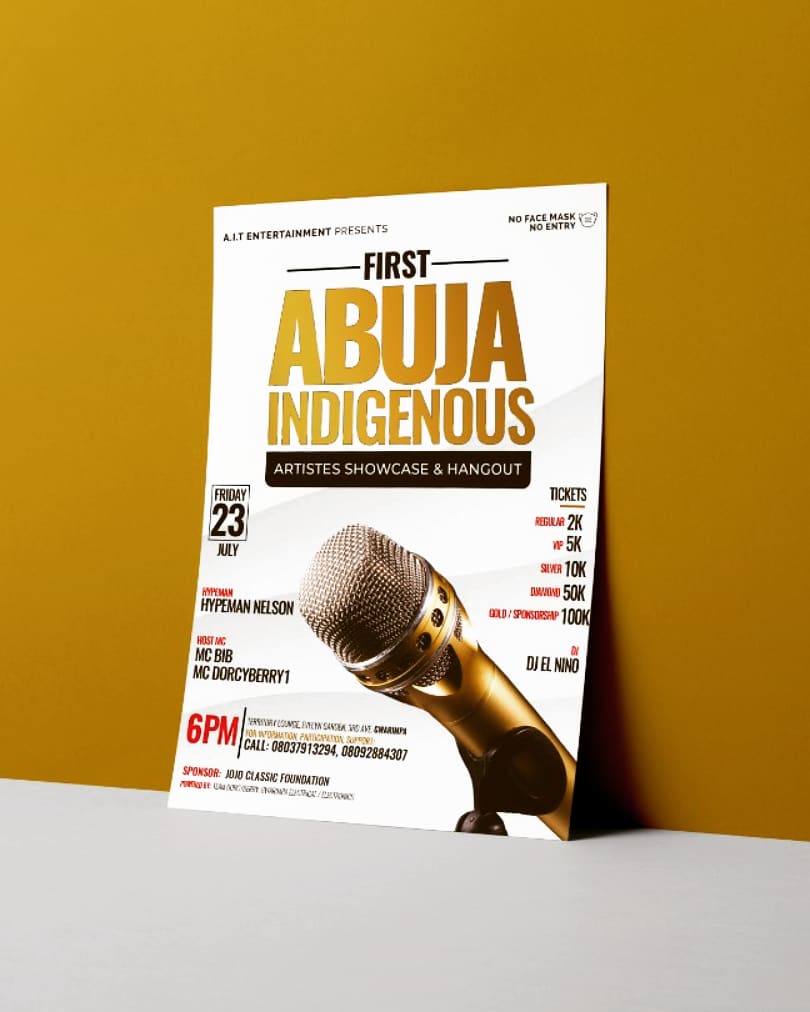 Share this
Abuja Indigenous Artistes Showcase and Hangout is an entertainment event aimed at bringing and putting the entire Gbagyi Nation on the "globe". Research has shown that the Gbagyi Nation has a lot of world class talented young people but only few have seen the light of day because support and sponsorship is seemingly low and in many cases lacking. This concern has birthed the first Abuja indigenous entertainment event – Abuja Indigenous Artistes Showcase and Hangout.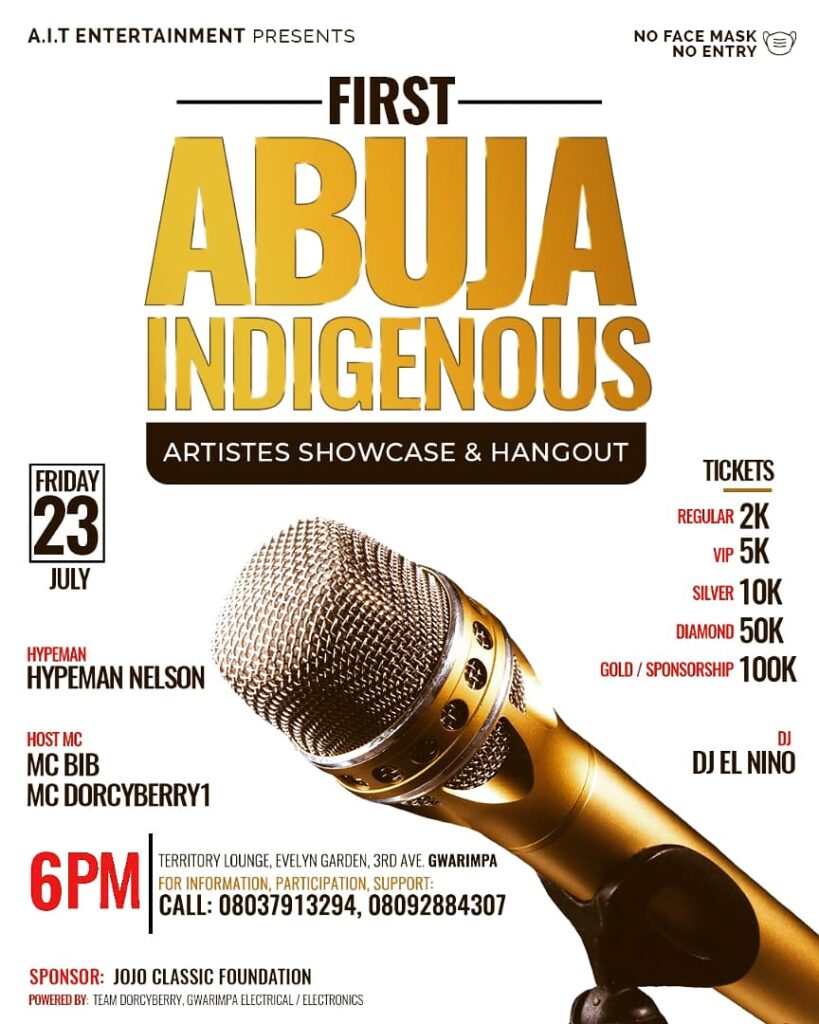 The goal is basically to provide a good platform for the young Gbagyi entertainers to become outstanding in their talents. There is no doubt that this will also breed unity and networking amongst Gbagyi race.

Although the event is to showcase Gbagyi talents but attendance is not limited to only the Gbagyi tribe as attendance is open to all irrespective of tribe, religion, geographical location and status.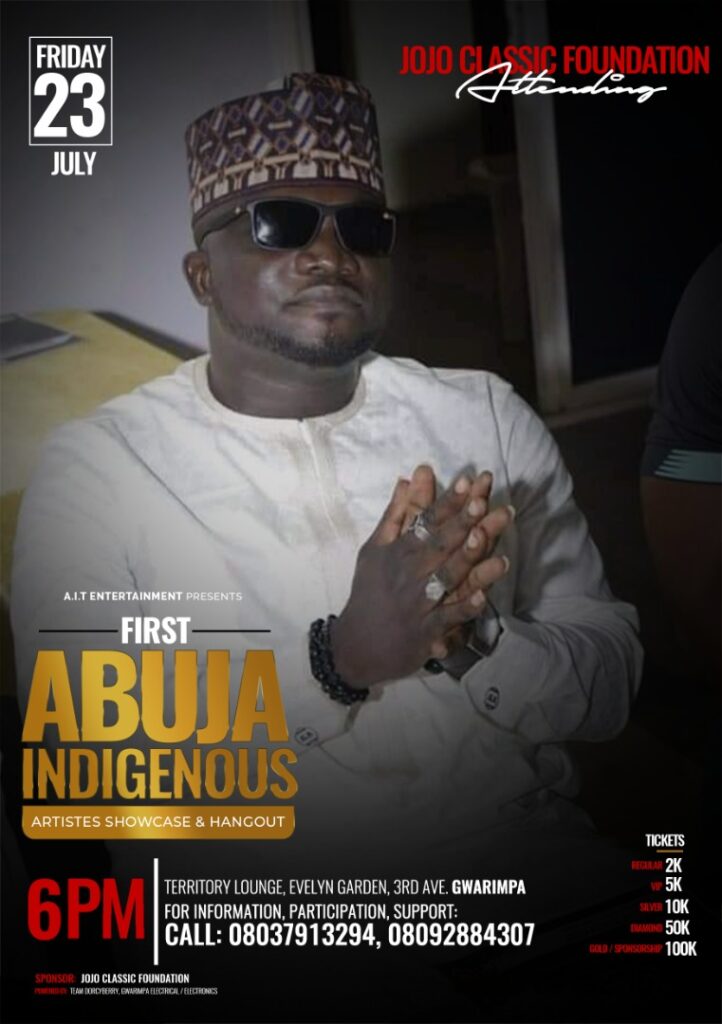 Tickets are available for purchase. Check details on flyer. Scheduled date for this event is on the 23rd Friday July 2021.
This event is organized and put together byIbrahim Adamu Tukura of the A.I.T entertainment. It is equally sponsoredJoJo classic foundation.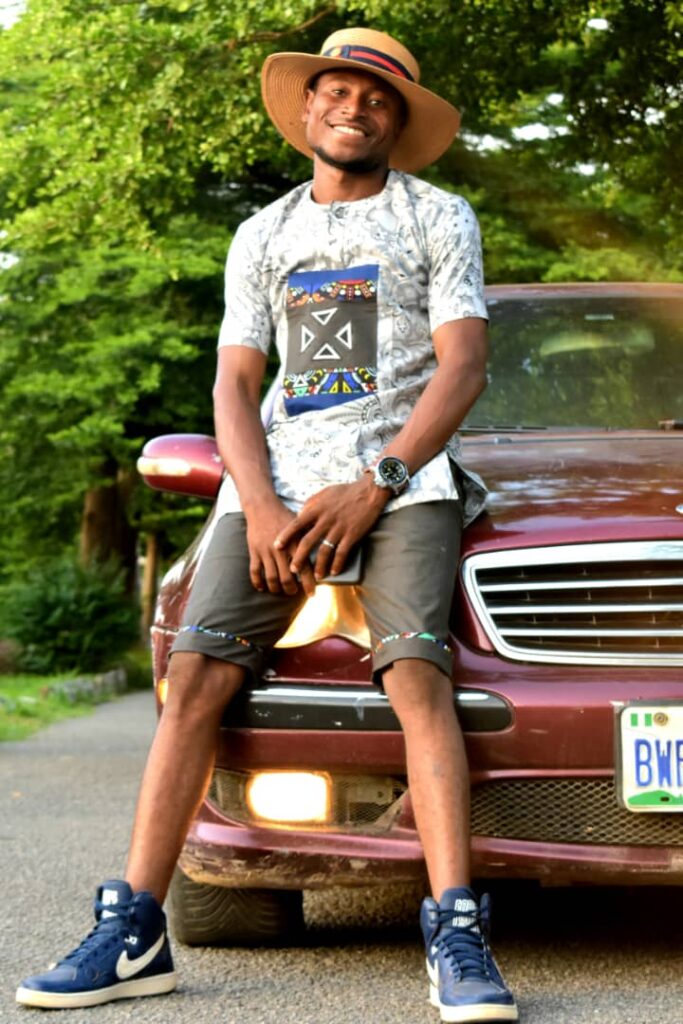 Lots of Gbagyi entertainers will be mounting the stage and few of them include:
Khevdee, Mson, Sheks JP, Nattyprof, Modas da Gbagyi Rapper, Casiinoh, Flexxy, Razzyporch, MrK1, Lyrical Jay, Jay Dreel, Jay Bradass, Liberty Zhepo, Doublegee, ABD, Opizzy, DrJerome PhaseOne, OluwaReezi, Sure Prince, Young Prince, Mountzion, Yaks B, Dream kid, Bazzybah, Bapbs, Yung I, Loudermanmaxi, Winkyspecial, Mykoo, Excess Trp, Fsolo, FJ, D Rex