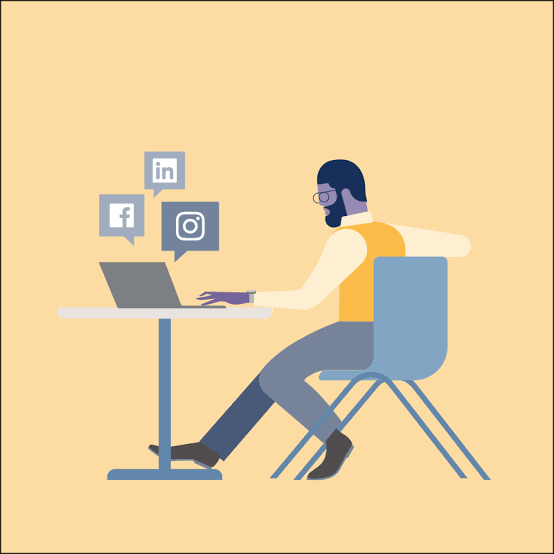 Share this
Why you need a social media manager, Brand Strategist, PR & a Blogger? ?
To start with, it is worthy of note that your social media page is like a mini-website. It is the process of analyzing audiences, creating and distributing content that is tailored to them, providing community service, monitoring, measuring, and reporting on social performance and return on investment. All these tasks can become challenging but if done correctly, they can bring new clients & customers to your doorstep. That is why we have made it an important service we provide to our clients.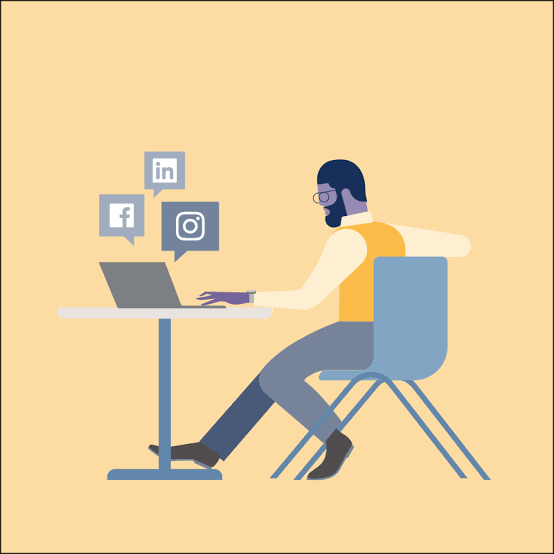 First, for us at IAMBESTNETWORKS LTD we conduct a brand and a social media audit. This will help figure out where is working and what's not, show which channels are bringing the most results as well as demonstrate the impact of social media on web results.

Secondly, we decide on the right social media platforms. There are many social platforms available but you don't have to use them all. An audit will help figure out the best platform(s) is for your business.

Thirdly, we analyze your audience. Talking of creating content for the right audience helps build a strong customer relationship, creates more relevant content and boosts conversion. To sum up, our team of highly trained professionals will create and execute a social media strategy with the purpose of building brand loyalty and profitability. We have helped many brands win on social media and your brand is the next.
Social Media Management is just one aspect of what IAMBESTNETWORKS LTD does. We are also into;
*PR services
*Branding
*Advertisement and promotion of goods, services, products, music and organizations
*Content creation
*Event documentation
*Red carpet host
*News report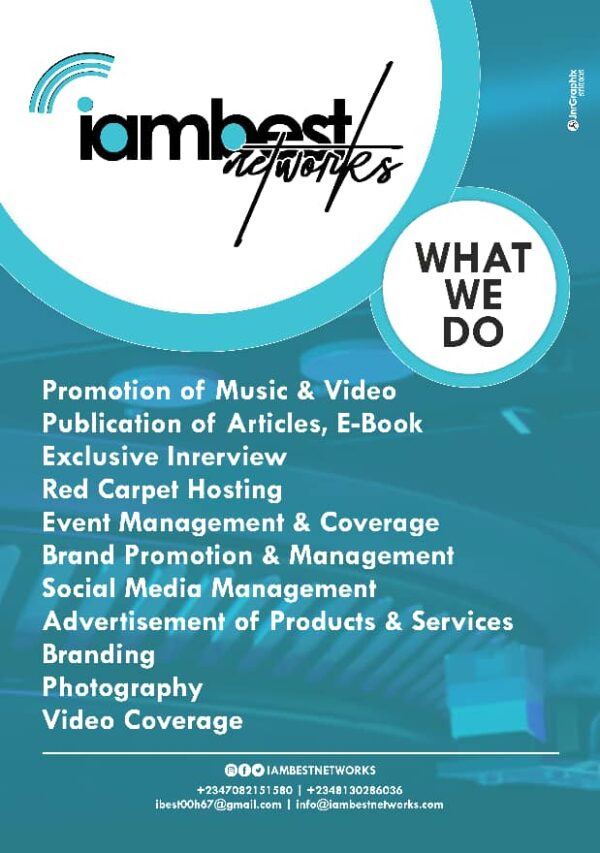 We are available to work with you as the year 2022 begins whether you are a company, organization, NGO, a business man/woman, entertainer, politician or a public person. We are available to offer you the right services.
For enquiry and to get started contact us:
+234 813 0286 836 or +234 708 2151 580
Email: [email protected]