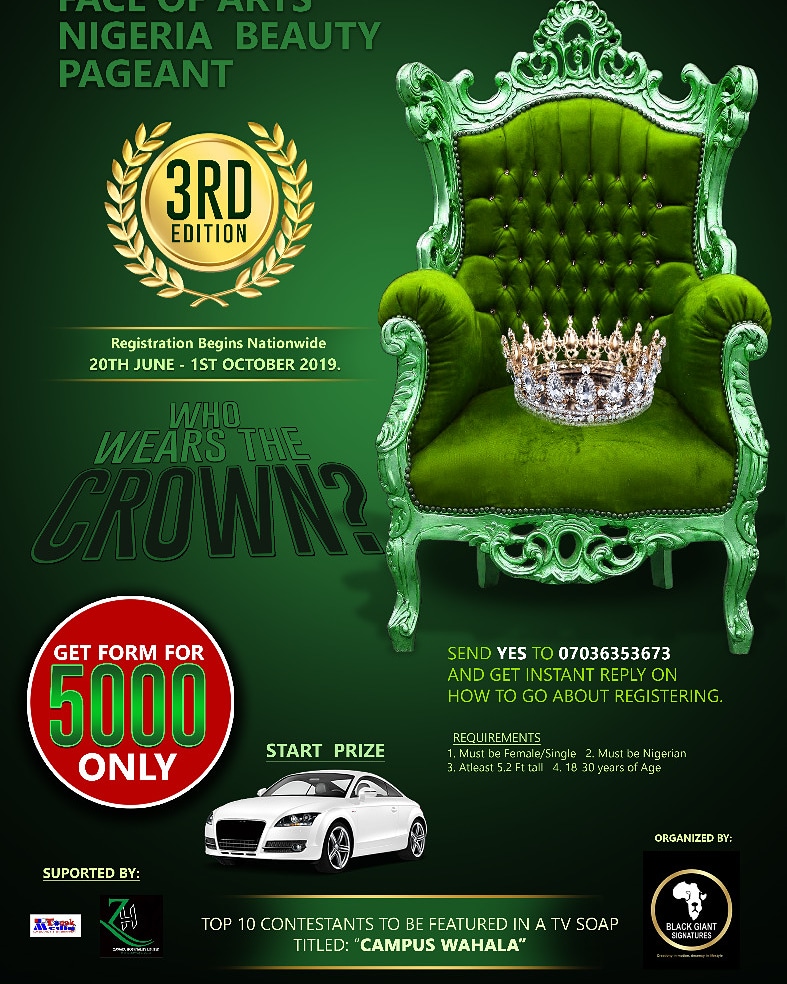 Share this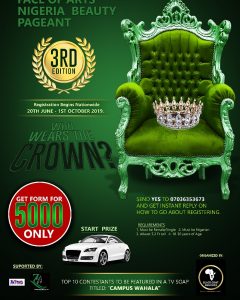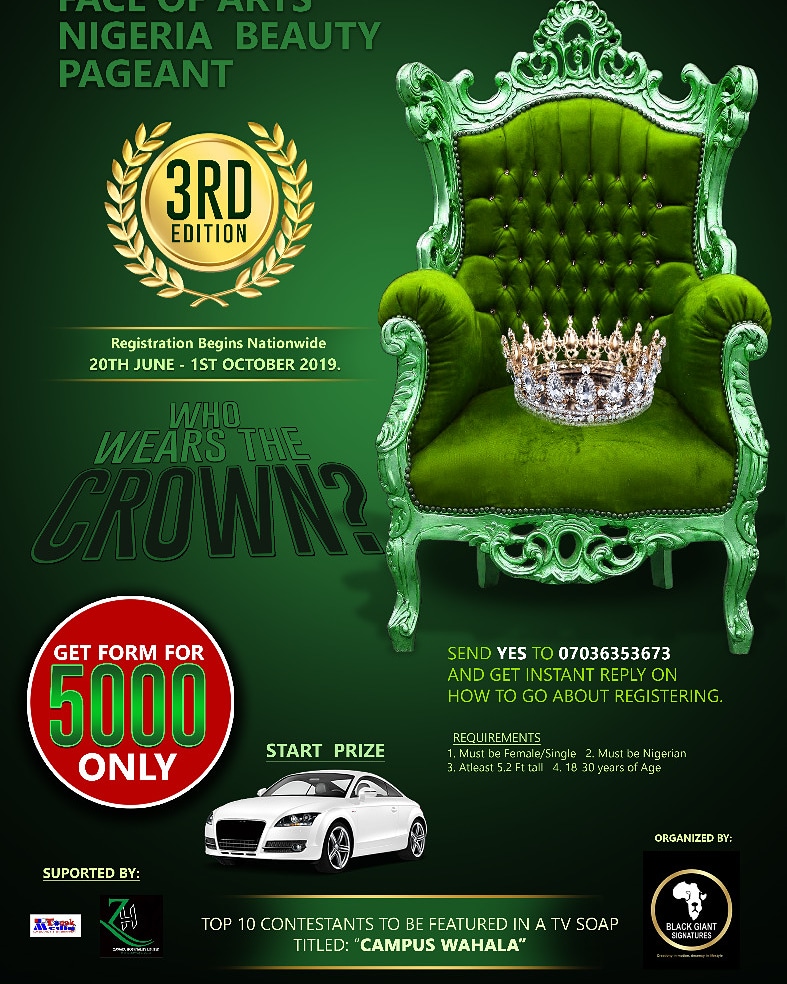 It's here again, Face of Art Nigeria Beauty Pageant is no doubt one of the most free and fair Beauty Pageant in Nigeria. We saw it grow from its inception to the level it is now, one thing the organizers are known for is that they keep to their words,they shocked everyone when they actually presented a car as star prize at the Grand finale last year and above all, the crowned Queens are always up and doing about their pet projects. This year's event promises to be bigger and better as the organizers Black Giant Signatures have come on air to declare their readiness to shock us again with a totally new concept. The door is now wide open for all interested contestants, sponsors and partners all over Nigeria. FACE OF ART NIGERIA BEAUTY PAGEANT which normally hold along side Giant Strides Awards will according to the organizers be held in Abuja, the capital city of Nigeria but opportunity is opened to all Nigerians. To participate, simply send YES to 07036353673 and get instant reply. It's your turn to be crowned Queen.
Follow Black Giant Signatures on instagram with @faceofartnigeriabeautypageant,
@okpe_lawrence_okpe
@Blackgiantmovies or on WhatsApp on 07036353673.