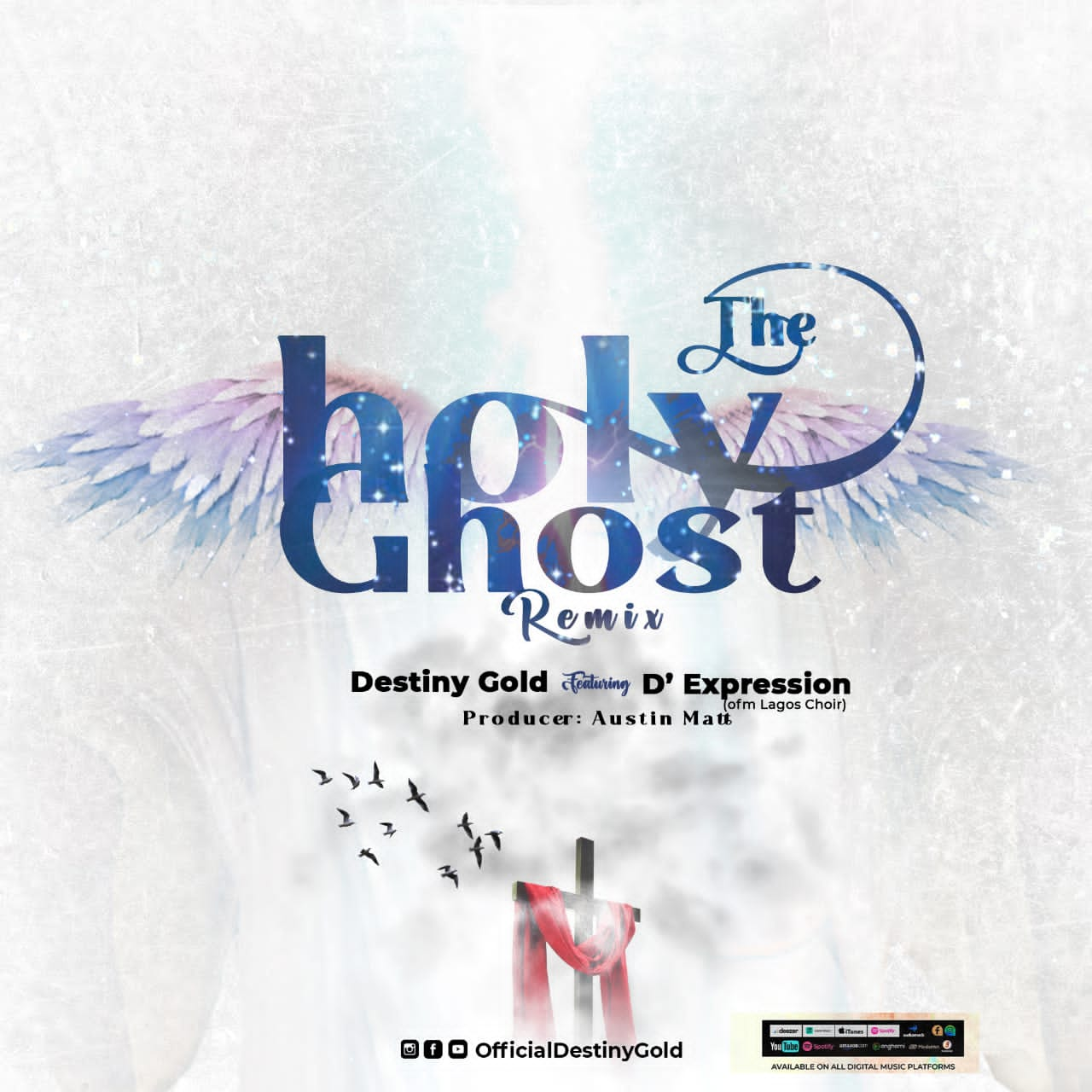 Share this
Destiny Idubor Imuentinyan or better known his Stage name Destiny Gold, Destiny Gold is born, bred and based in Benin City Edo State, Nigeria.
Destiny Gold has been surrounded music from birth and he is no stranger to the stage, lights, audiences and loud applauses since the tender age of six.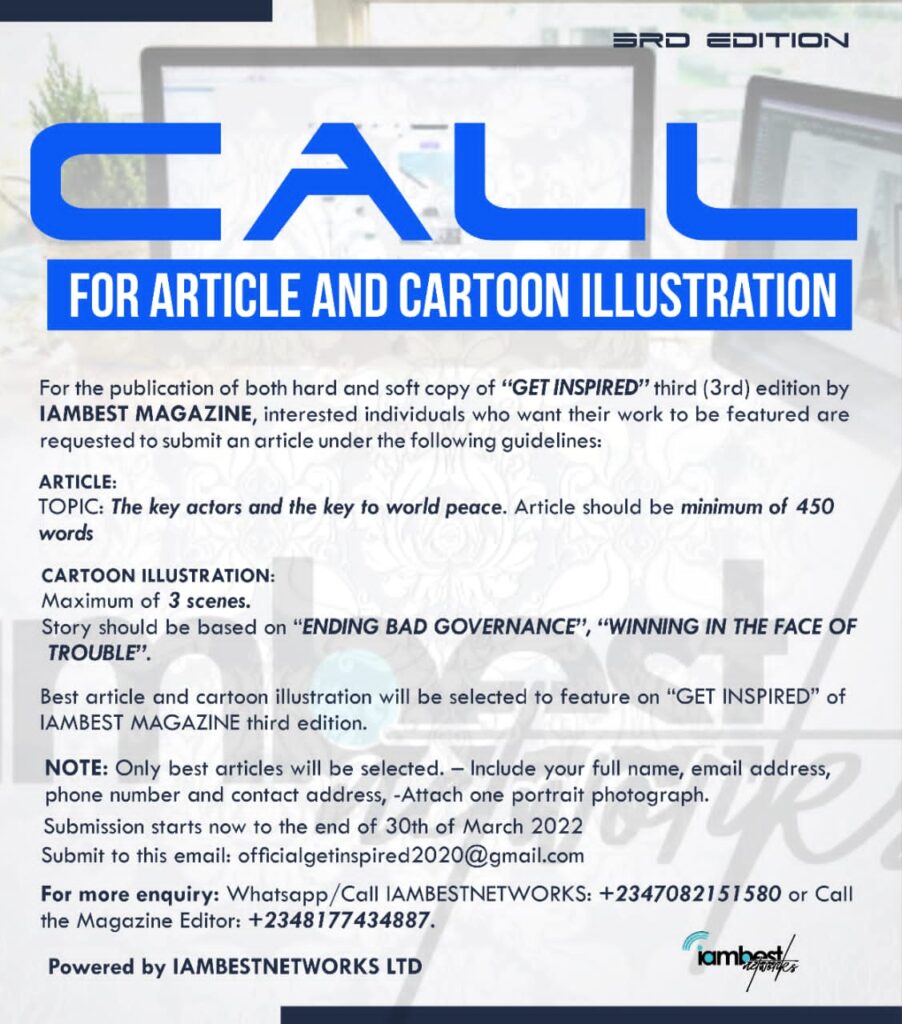 He has been privileged to share stage with Gospel music ministers such as Sinach, Chris Morgan not to mention but a few.
He dropped His Powerful Song titled The Holy Ghost And He Is Yet Out With A Powerful Remix Featuring De Expression Choir (OFM Lagos State)
The Song Will Stir Your Heart To Pray Listen And Be Blessed
Produced by Austin Mat
Lyrics:
Tongues …
(Choir) Search my heart
Search my mind
I am for you
Holy spirit)2x
(Soloist)Is the holy ghost inside of me
That is giving me victory
This i know…, hay
This i know
I am lost in His presence
Now am liberating everywhere
With the holy spirit
With the holy spirit…
Search my heart…
Search my mind..
I am for you holy spirit
Search my heart
Search my mind
I am for you
holy spirit…..Yehay
Just lift up your hands
Is the holy ghost
Everywhere …hey …hey
Is the holy ghost
Inside of me
That is giving me victory
( Tongues)
Why don't you search my heart
(Choir) Search my heart
Search my mind
I am for you
Holy spirit
Search my heart
Search my mind
I am for you
Holy spirit
(Swap) search my heart
Search my mind
I am for you
Holy spirit
Search my heart
Search my mind
I am for you
Holy spirit
( The reason for my victory) is the holy ghost
( Hey) is the holy ghost
( My everything o) is the holy ghost, the holy ghost ooost
(The reason for my victory) is the holy ghost
( My strength) is the holy ghost
(my confidence o) is the holy ghost, the holy ghost ooost
( the reason why I succeed) is the holy ghost
(why I prosper ) is the holy ghost
(why I overcome) is the holy ghost, the holy ghost ooost
(for my joy) is the holy ghost
(for my beauty) is the holy ghost
( for my love o)is the holy ghost, the holy ghost ooost
(Repeatedly) Holy ghost, holy ghost..
(The bible says, if the same spirit that raise up Jesus from the dead dwells in you, it shall vitalize your body)(tongues) is going to come on you now
Is going to come on you like fire
(Like fire) holy ghost, holy ghost
(Let it come) holy ghost, holy ghost
(Let it hit you) holy ghost, holy ghost
(Everywhere, everywhere, everywhere) holy ghost, holy ghost
The holy ghost ooost
(tongues)
(Like wind) holy ghost, holy ghost
(Like rain) holy ghost, holy ghost
(Is coming upon you now) holy ghost, holy ghost,
(Is coming upon you now) holy ghost, the holy ghost ooost
(On every side ) holy ghost, holy ghost
(Is raining on you) holy ghost, holy ghost
(Is entry you) holy ghost, holy ghost
(Is meeting you now) the holy ghost ooost..
(Tongues)
is coming upon you now,
Is coming upon you now
Is coming upon you now
Is coming upon you now
(Tongues)He will do something to you
Holy ghost, holy ghost
Holy ghost, holy ghost
The holy ghost ooost…
Connect:
Facebook | Instagram | Twitter: @OfficialDestinyGold