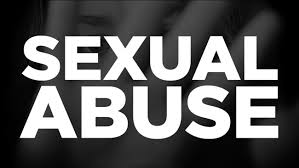 Share this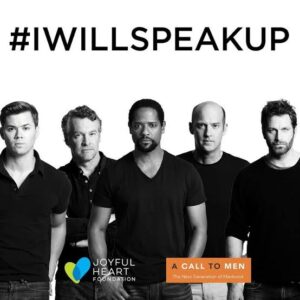 For weeks now WORDS IN PEN of IAMBESTNETWORKS LTD has been campaigning against sexual abuse and domestic violence. We've been receiving correspondents and feed back from our readers and followers. Recently we started having victims of sexual abuse and domestic violence sharing their experiencces with us. Last week we published the experience of a woman who was raped at a tender age while in primary 6. You may click to read.
Today we have a true life story of a male victim and he pleads to remain anonymous. Read below his experience and his advice.
"I remember it like yesterday, I was 11 Years old when a Lady sexually molested me. My Dad built up a large compound and we had our house in it and also had rooms for off campus students in a Tertiary institution close by. There was this lady *name withheld*. She would call me into her room saying she wanted us to do an experiment, she will make me touch her in private places and will ask me to watch rated movies with her. This went on and on; I didn't like doing it but I was scared because she was way older than me. The day I finally stood my ground to stop, she told me she would kill my parents. I got so scared , it went on and on and on until she graduated. After her graduation, I realised what she had done to me, she made me an addict to sex.  As a sex addict, all I really wanted to do was have sex and and nothing more. I got into multiple relationships and though I didn't rape anyone, I didn't love them neither. I just needed to quench the sex urge. It got so bad and I had to seek help. I talked to a pastor though it took time to gather that confidence.

I was concerned with the fact that nobody would believe me and I thought it would be me "falling my hands" to admit that I was a victim but the moment I talked to the pastor, I felt better and it was like I removed a load. He prayed for me and counseled me. I gave my life to Christ and it's been a swift ride.
ADVICE:
My advice to Male victims is, don't let your ego kill you if you are a victim. Its OK to talk to someone, find help, don't die in silence.
My advice to parents – Its stereotypical to think you should monitor a female child more than a male child. The male child face challenges too.  A child is a child and doesn't deserve to be left alone to life. My parents were more concerned about my sisters. They didn't care about what was going on with me. Parents please, male children face challenges too and it shouldn't be assumed that they are strong enough . Please I plead to remain anonymous."
Note: Name of victim is not revealed. This is to protect his integrity and to protect him from discrimination.
If you wish to share your story with us, you can. Just contact us via our contact details below and we will keep your identity safe just in case you don't want to reveal who you are. Thank you!
This is a publication of Words in Pen, weekly publication(every Wednesday) of I am Best Magazine…
Are you a writer and you want to be a contributor to WORDS IN PEN, WhatsApp or call 08130286036 or email: [email protected]
Courtesy of : Iambestnetworks
Contact us:  
Call or whatsapp: 08130286036; call:07057457203
Facebook: I Am Best TV
Instagram: @iambestnetworks
Twitter:@iambestnetworks