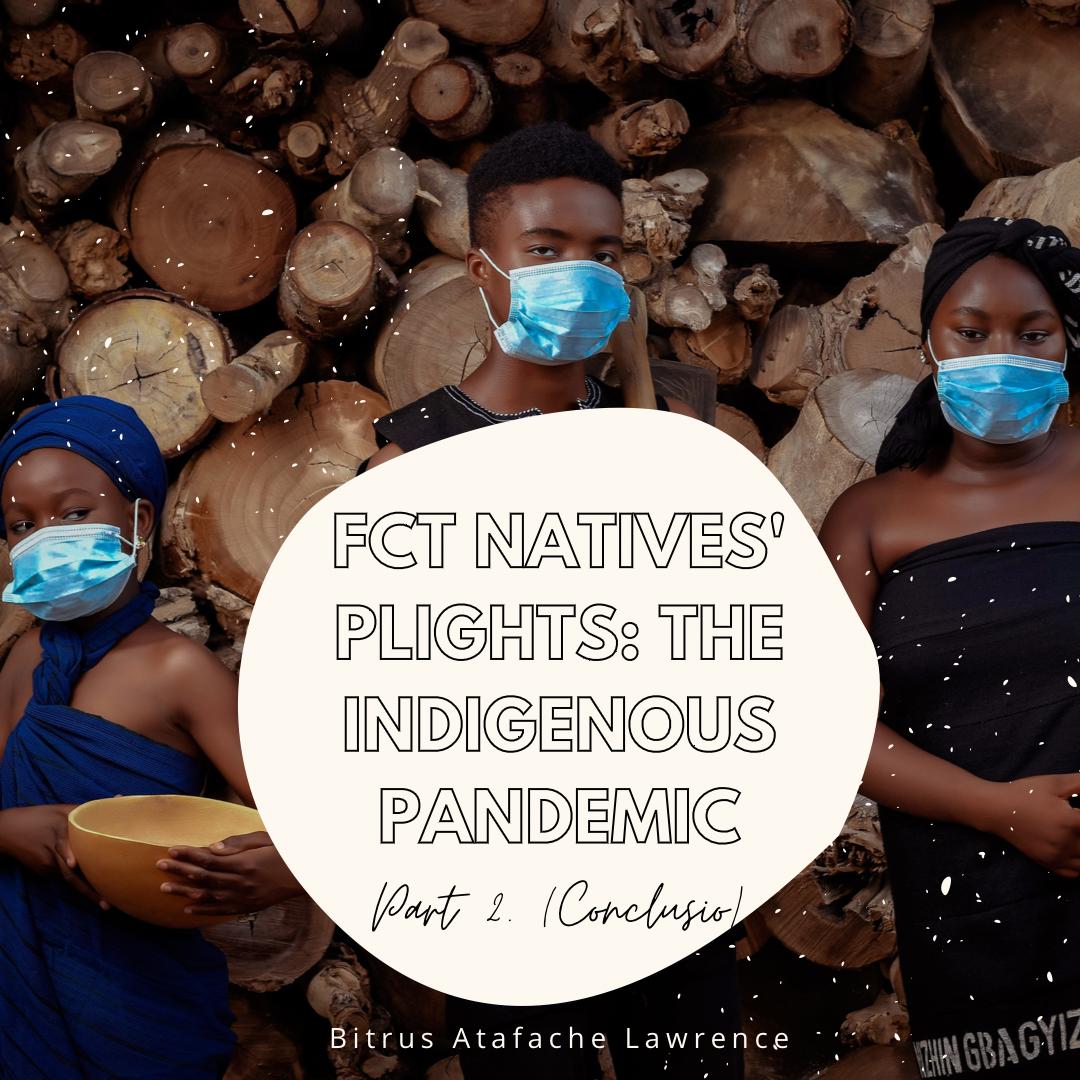 Share this

Fellow Natives, we suffer from systemic marginalization, so, let us seek systemic redress and expedience, instead of random compensations.
Why can't we have the government compel business organizations operating in our lands to gainfully engage a certain percentage of Natives in their businesses? Why can't we have the government compel them to pay some sort of special taxes to us, or carry out certain corporate social responsibilities that would specifically benefit our people? Wouldn't you rather have this than one powerful man offering employment to some of us, and if he's not there tomorrow, all of that is gone?
Some of these sorts of redress are happening in the Niger Delta, and they are the sorts of redress that is sustainable, that works, and leads to efficient change.
This second point might seem like a direct contrast to a point I had raised in the first part of this article, but hear me out.
When it comes to occupying places of authority in the government, let us fight for increased slots, as many of us as possible can be there; however, when it comes to non-governmental and individual initiatives targeted at taking a stand for our people, we need to all stand behind whomever seems to be doing it right, other than create our own organizations doing the exact same thing.
We are better off with one strong organization that stands against land grab for instance, than having ten (10) of them that are weak and struggling, that sort of competition is not rewarding at all.
Therefore, this means that the leaders of these organizations MUST be open to constructive criticism, and not see them as some sort of attack on their persons or organizations, we all want the same thing, and I don't want to have to start my own organization doing the same thing, but differently, we're better off backing you.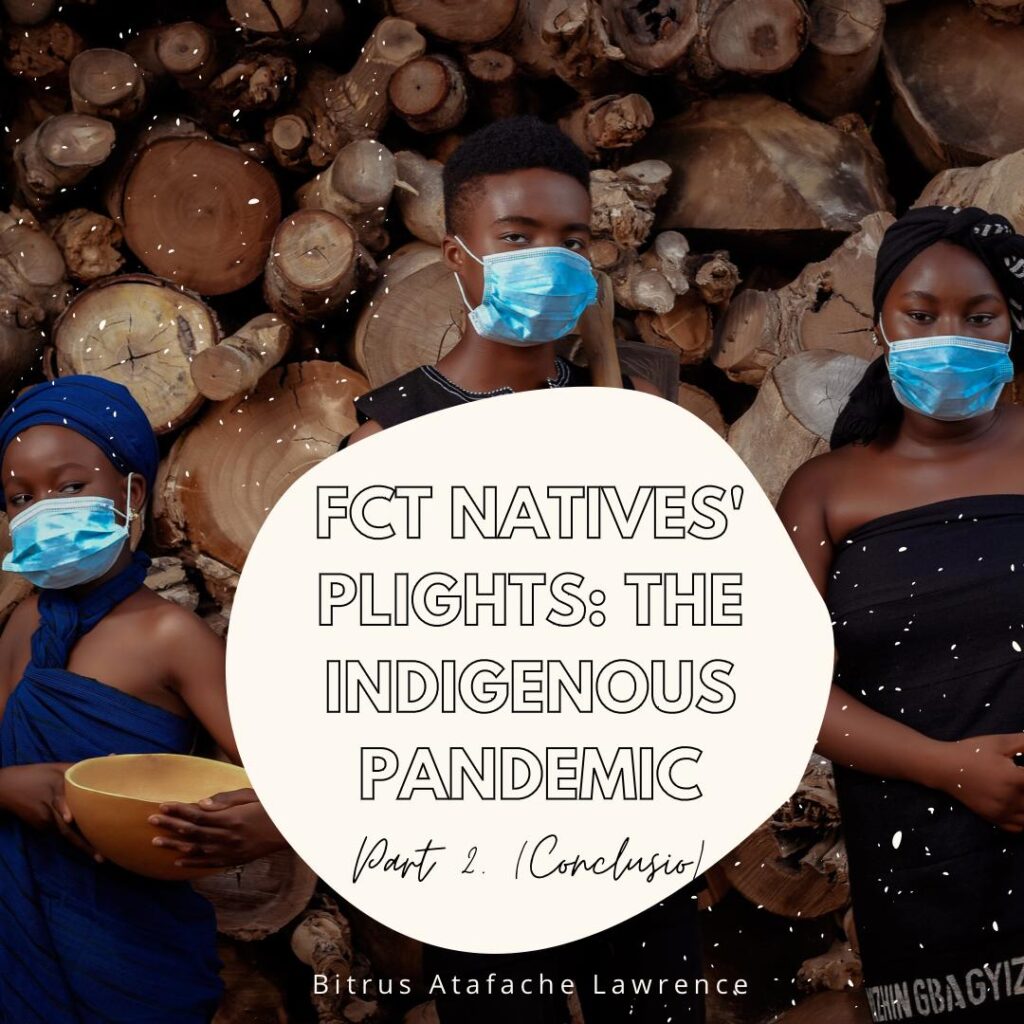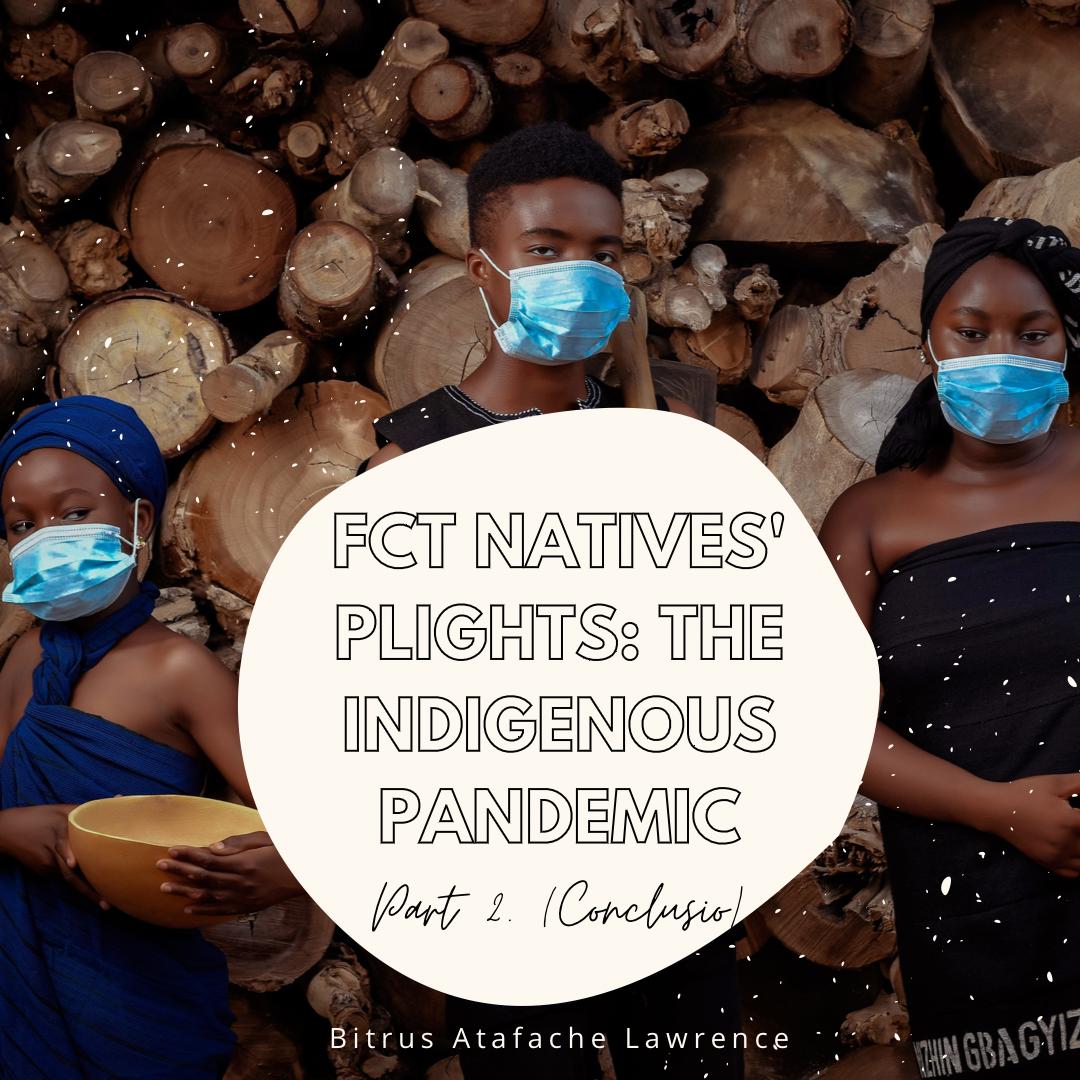 I'm sure most of us might remember my articles expressing displeasure at some of Miss Gbagyi's practices, it wasn't an attack, it came from a place of concern, and boy was I glad to see that the subsequent edition after I put those article out, some of my recommendations were implemented and the overall quality of the organization and event improved, and that is how it should be.
We shouldn't be the sorts of people that when it's expected of us, rather than celebrate, we ridicule, rather than collaborate, we compete, rather than support, we sabotage.
I will keep saying this phrase until it sinks in, "Cultural, Not Local", the fact that it is a cultural organization doesn't mean it wouldn't operate at high standards, culture doesn't mean local, culture is a function of identity.
So don't fight me, if I didn't think you could do better, I wouldn't even talk, so take it as a goddamn compliment and fix up, I no too send your papa like that.
Finally, myself and some of our most vibrant young people are building Attachi Inc, and I must confess that I am overwhelmed byhow lots of our brilliant youths, some that I didn't even know before, see what we intend to do with this initiative, and get in contact offering to contribute their strengths to make it work, that is absolutely admirable and how it should be.
As a matter of fact, I can boast here today that there's none of our indigenous organization that has a clutters of minds as smart, resilient, forward thinking, passionate and creative as Attachi's, and this I believe is because we have shown that willingness to be for all, to accept criticism, to grow together and never make it about us alone.
We can end this pandemic!
The work has already started.
Cheers ?
Bitrus Atafache Lawrence.
CLICK HERE TO READ THE PART 1 OF THIS ARTICLE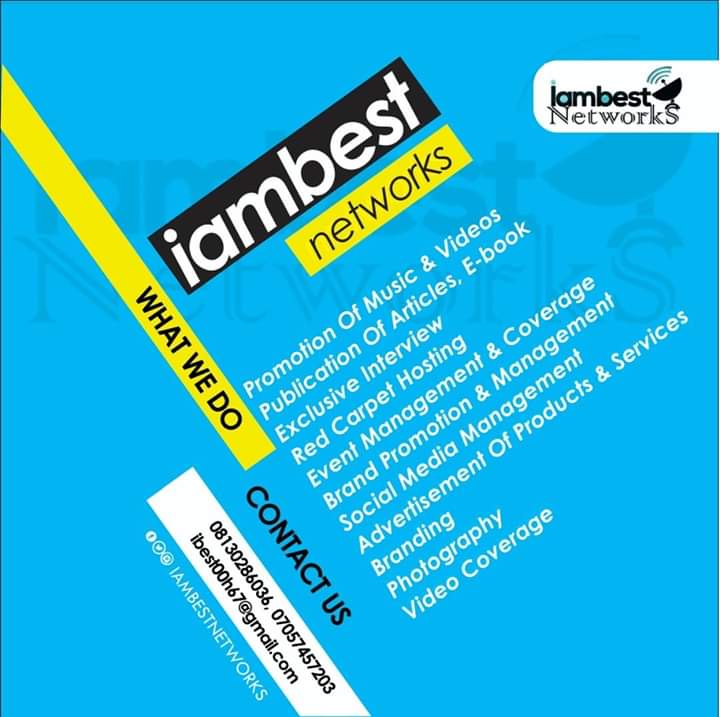 "GET INSPIRED" ONLINE MAGAZINE OF IAMBESTNETWORKS IS STILL AVAILABLE. CLICK HERE TO GET THE MAGAZINE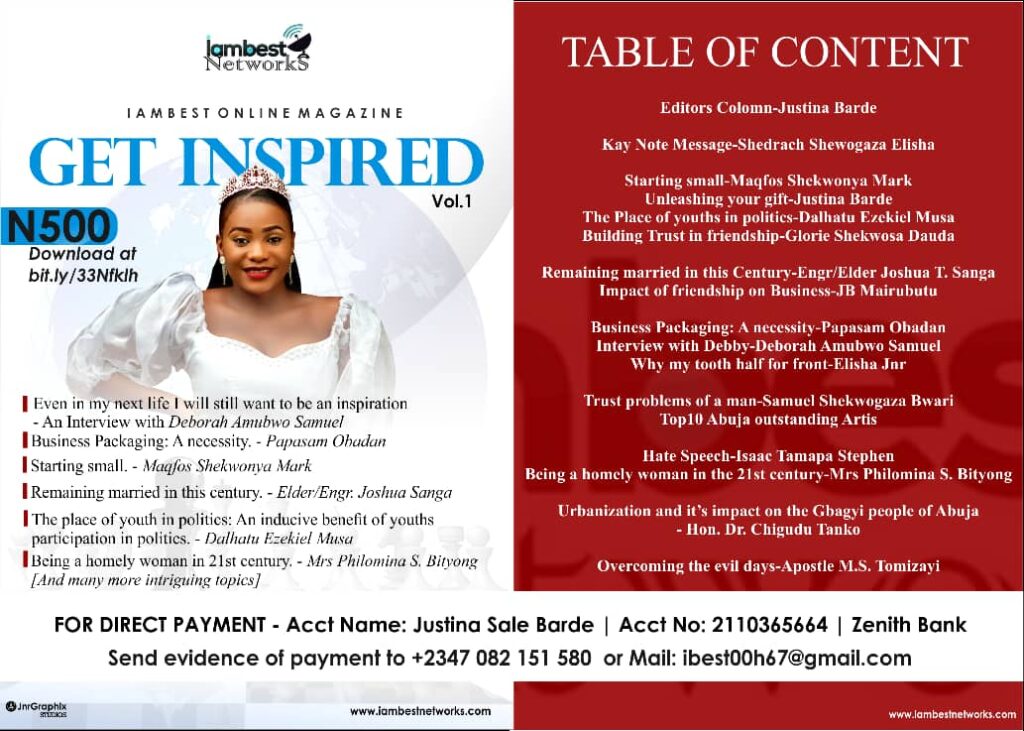 This is a publication of Words in Pen, weekly publication(every Wednesday) of I am Best Magazine… proudly IAMBESTNETWORKS LTD.
Are you a writer and you want to be a contributor to WORDS IN PEN,
Contact us:
Call or whatsapp: +2347082151580 08130286036; call:07057457203
Email us: [email protected]
Facebook: I Am Best TV
Instagram: @iambestnetworks
Twitter:@iambestnetworks