Share this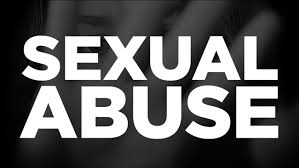 Last week on Words in Pen, we published an article titled "It Wasn't Your Fault" written Faith Adama.
This article went viral and we had victims who shared their personal experiences with us on sexual abuse and violence against women.
Today on Words In Pen we decided to publish one of the female victim's life story with her permission but her identity will not be disclosed to avoid discrimination.
Below is her true life story she shared with us.  Read, enjoy and please share:
"Hi , that your article(it wasn't your fault) was really what I needed. I have been finding it hard to share my story and let go of the hurt, never told anyone before but I was raped my lesson teacher while in primary 6. I was preparing for common entrance. Being an only child with parents who were workaholics plus we had a 'come and close' nanny who usually close as soon as she was done with chores sometimes 2pm, other times 3pm so, I was left alone with my lesson teacher who happened to be a family friend.
My parents trusted him so much to the extent that if they had a trip to take, he would be the one to sleep over and watch over me. He started forcing me to watch porn movies and stuffs…. He would now start trying the things he watched on me and  I would cry but he will insist that he knew they were tears of joy and enjoyment. I tried to beg my parents to sack him, even though I did not come out straight for fear of my father's temper. I know my father would probably have killed him. He raped me on about four occasions, I was lucky not to have gotten pregnant as he said he was an expert in withdrawal method. I am married now with a son.
ADVERTISE WITH US
Call/WhatsApp: 08130286036. Email: [email protected]
I dont know where my so called lesson teacher is now but each time I remember, I blame myself for allowing him do all he did to me. I never forgave him, I felt guilty and filthy in the initial stage of my marriage. It was hard to enjoy intercourse because after him I saw sex as filthy. It took me time to adapt. Your article has given me strength to forgive him but more than him, to forgive myself. You don't know what you just did to me…
Please you can share my story to help other victims feel better, They are not alone, we will all overcome surely!"
Read her final words to parents and victims
To Parents:
My parent weren't observant enough. After my awful experience I changed, I became withdrawn and reserved. My parents did not really notice and  if they had confronted me, I would have gathered a little more confidence to open up.
My parents were workaholics, I wish both parents weren't so busy, at least one of them should have been at home a little. My parents usually both came home late from work. One parent should have been more available.
Parents, create time and have a relationship with your kids, don't be unapproachable, your kids should be able to work up to you and tell you anything really .
To Victims:
Don't protect your abuser. I protected mine and  I really wish I did not. I wish I opened up about everything. It wouldn't have torn me out as much as it did. They deserve to face justice, let them face the law; you are the victim so you shouldn't protect them knowing fully well that they never protected you.
Note: Name of victim is not revealed. This is to protect her integrity and to protect her from discrimination. 
If you wish to share your story with us, you can. Just contact us via our contact details below and we will keep your identity safe just in case you don't want to reveal who you are. Thank you!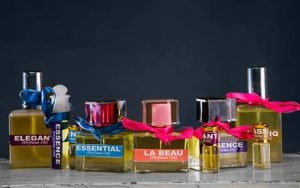 This is a publication of Words in Pen, weekly publication(every Wednesday) of I am Best Magazine…
Are you a writer and you want to be a contributor to WORDS IN PEN, WhatsApp or call 08130286036 or email: [email protected]
Courtesy of : Iambestnetworks
Contact us:  
Call or whatsapp: 08130286036; call:07057457203
Facebook: I Am Best TV
Instagram: @iambestnetworks
Twitter:@iambestnetworks